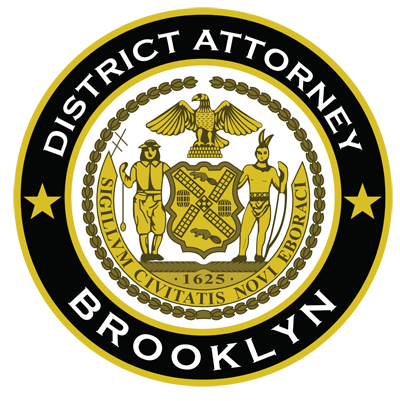 Kenneth P. Thompson
District Attorney
Kings County
May 25, 2016
COMMUNITY PARTNER IN JUSTICE NOTIFICATION
Attorney Indicted for Stealing Almost $600,000 From the Estate of Deceased NYC Judge
Brooklyn District Attorney Ken Thompson today announced the indictment of a Howard Beach attorney on one charge of grand larceny for allegedly siphoning off approximately $600,000 from an estate that he was hired to represent and using the funds for his personal expenses. Stolen funds include proceeds from the sale of the historic Slave Theater in Bedford-Stuyvesant.
According to the indictment, the defendant, Frank Racano, 54, of Howard Beach, Queens,stole $587,160.56 from the estate of New York City Civil Court Judge John L. Phillips, Jr., who died in 2008, unmarried, childless and without a will. In 2010, Racano was hired by the administrator of the estate to assist in the sale of the estate's real estate holdings, which included the Slave Theater. Following the sale of the theater in February 2013, Racano proceeded to write and cash over 300 checks to himself without authorization from the estate or the Court.
District Attorney Thompson said, "This defendant had a duty to his client but instead allegedly stole nearly $600,000 of the proceeds from the sale of two properties belonging to the estate of Judge Phillips, including the historic Slave Theater. He's charged with writing himself hundreds of checks until all the money was gone. We will now hold him accountable for these shameful criminal acts."
#
An indictment is an accusatory instrument and not proof of a defendant's guilt.