INTERNSHIPS
High School, College and Legal Internships
The Brooklyn District Attorney's Office offers high school, college and legal internships throughout the year. These highly competitive internships offer students a unique opportunity to be part of a district attorney's office.  An intern's duties may include assisting in investigations, attending trials, preparing and compiling documents and financial data, conducting and analyzing legal research, and supporting community outreach programs.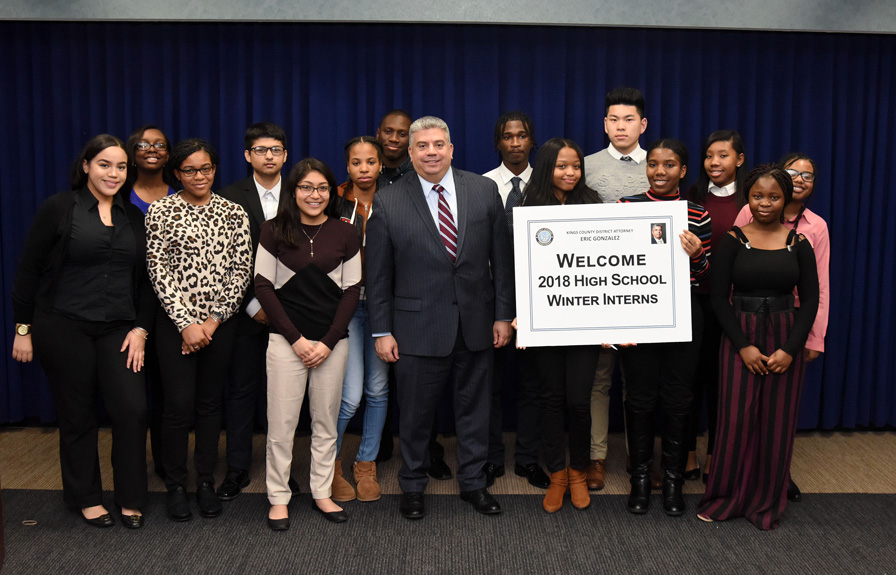 Interns are assigned to a general trial zone or to one of the specialized bureaus/units listed below:
Homicide
Special Victims Unit
Violent Criminal Enterprises (VCE)
Domestic Violence
Civil Rights
Victim Services
Crime Strategies
Investigations
How to Apply:
To view all legal internships, please click here
To view all college and high school internships, please click here
Press release: 2019 Summer Internships
We encourage all prospective applicants to visit our High School Internship FAQs for further information on the application process.