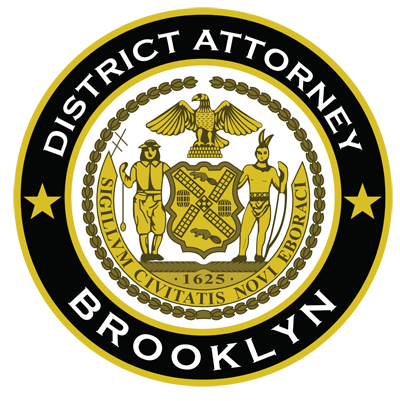 Kenneth P. Thompson
District Attorney
Kings County
May 25, 2016
COMMUNITY PARTNER IN JUSTICE NOTIFICATION
Brooklyn Man Convicted of Murder during Dice Game
Brooklyn District Attorney Ken Thompson today announced that a 24-year-old man has been convicted of murder and assault for shooting up a dice game in Brownsville in 2012, killing a 20-year-old man and wounding two others.
On the night of June 28, 2012, the defendant, Lawrence Harris, opened fire at a group of men who were playing dice by the corner of Sutter Avenue and Union Street in Brownsville. Trendon Franklin, 20, was struck three times in the chest, abdomen and arm, and died of his injuries. Another victim was grazed by a bullet in the chest and struck in the index finger. A third victim was shot in the back.
District Attorney Thompson said, "This case is another reminder of the mayhem caused by senseless gun violence.  The young defendant opened fire in the middle of the street, taking the life of another young man.  He will now spend a good part of his life behind bars because of the terrible choice that he made."
#
Read the full press release here.