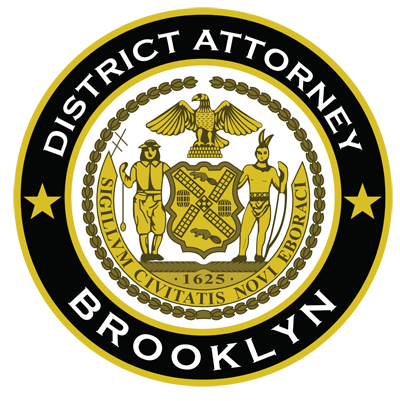 Kenneth P. Thompson
District Attorney
Kings County
June 6, 2016
COMMUNITY PARTNER IN JUSTICE NOTIFICATION
Construction Company Owner Indicted for Manslaughter;
Failed to Secure Building Site, Leaving Worker to Fall to His Death

Brooklyn District Attorney Ken Thompson, together with New York City Department of Investigation Commissioner Mark G. Peters, today announced that the owner of a Bensonhurst construction company and his businesses have been indicted on manslaughter and other charges stemming from an incident at a Coney Island construction site in April 2015 that left a 50-year-old construction worker dead.
According to the indictment, on April 1, 2015, the defendant, Salvatore Schirripa, and employees from his company J & M Metro General Contracting Corp., were pouring and smoothing concrete on the sixth floor of a construction site at 360 Neptune Avenue, in Coney Island. At around 11 in the morning, three of Schirripa's employees were working along the building's edge, outside a wire cable protective fence, without harnesses or any fall protection required by law. One of the workers, 50-year-old Vidal Sanchez-Ramon, was walking backwards, using a rake-like instrument to smooth the concrete in front of him, when he reached the edge and fell six floors to his death.
The incident followed an alleged string of safety violations by Schirripa and his companies dating back to 2011.
District Attorney Thompson said, "A hardworking man died tragically and unnecessarily because proper safety measures were not taken to protect his life. As buildings go up all over Brooklyn, we owe it to every construction worker to make sure that they don't lose their lives due to short cuts on safety. This indictment for manslaughter reflects that commitment."
#
Read the full press release here.
An indictment is an accusatory instrument and not proof of a defendant's guilt.