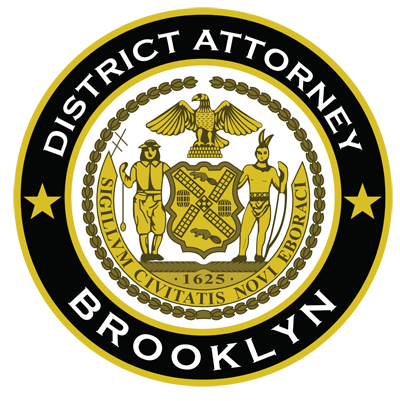 Kenneth P. Thompson
District Attorney
Kings County
June 14, 2016
COMMUNITY PARTNER IN JUSTICE NOTIFICATION
Coney Island Teenager Sentenced to 19 Years to Life for Arson Murder of
New York City Police Officer Dennis Guerra

Brooklyn District Attorney Ken Thompson today announced that a Coney Island teenager was sentenced to 19 years to life for setting fire to a mattress in the hallway of a New York City Housing Authority building, which led to the death of one responding police officer and serious injury to another.
According to trial testimony, in the afternoon on April 6, 2014, Officer Guerra and his partner, Officer Rosa Rodriguez, responded to a 911 call of a fire on the 13th floor of the defendant's apartment building located at 2007 Surf Avenue. When the officers arrived, they were overcome by toxic smoke. Responding firefighters found both officers unconscious and rescued them from the building.
According to testimony, the defendant, Marcell Dockery, 18, who lived on the 12th floor, found a discarded mattress in a 13th floor hallway and used a lighter to set it on fire because, the defendant admitted, "I was bored."
Both officers were hospitalized for severe smoke inhalation and carbon monoxide poisoning. Officer Guerra died three days later. Officer Rodriguez is currently on limited police duty due to her injuries.
District Attorney Thompson said, "When Police Officers Guerra and Rodriguez responded to that fire inside that building, they did so to save lives. However, a senseless act of arson cost a very courageous police officer his life and destroyed the health and career of another heroic officer. The sentence imposed by the court today reflects the severity of the crime committed by the defendant."
#
Read the full press release here.