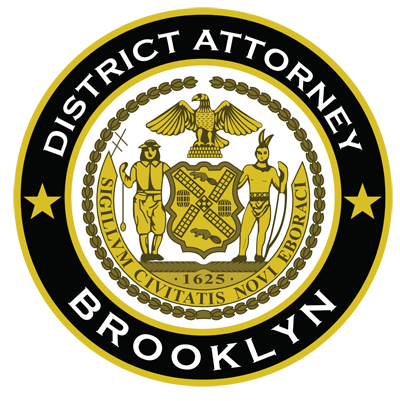 Kenneth P. Thompson
District Attorney
Kings County
June 17, 2016
COMMUNITY PARTNER IN JUSTICE NOTIFICATION
Two Gang Members Convicted for Fatal Shooting of
Rival in Coney Island Street

Brooklyn District Attorney Ken Thompson Friday announced that two members of the "Sex Money Murder" street gang have been convicted for second-degree murder for killing a rival whom they lured out of a store in Coney Island and shot multiple times.
The evidence showed that on December 19, 2012, the victim, Henry Dankwah, was heard making threats against one of the defendants, Gregory ("Douggie") Ammonds, 25, of Brownsville. That evening, the other defendant, Kevin ("Cheese") Perry, 39, of Rockaway Beach, Queens, started a conversation with the victim in a store at West 36th Street and Neptune Avenue — after which the two left the store onto West 36th Street. Ammonds and an accomplice, Michael ("Mikey") Torres, 24, were waiting across from the store and, when Perry and the victim walked out on the street, Ammonds and Torres crept up behind them and shot the victim a total of 13 times.
Torres, of Castle Hill in the Bronx, pleaded guilty on February 17, 2016 to second-degree murder and was sentenced by a judge in April to 15 years to life in prison.
District Attorney Thompson said, "These violent defendants conspired to shoot and kill a man in the middle of the street. We will simply not allow gang members to fire guns in our communities, but will investigate each and every shooting and hold all perpetrators accountable."
#
Read the full press release here.