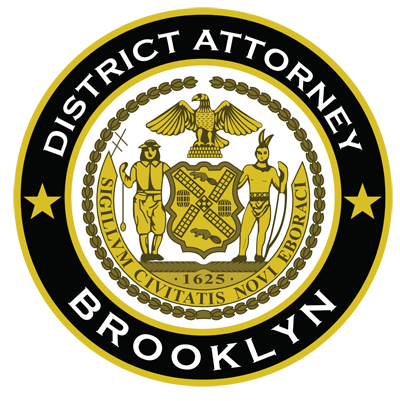 Kenneth P. Thompson
District Attorney
Kings County
June 23, 2016
COMMUNITY PARTNER IN JUSTICE NOTIFICATION
Driver Sentenced to up to 7 Years in Prison for Recklessly Killing a Pedestrian
During High-Speed Police Chase

Body Text Goes Here
Brooklyn District Attorney Ken Thompson today announced that a Crown Heights man has been sentenced to 2 1/3 to 7 years in prison for the death a pedestrian who was killed when the defendant led police officers on a high-speed chase through a residential neighborhood.
According to the evidence, on the night of March 8, 2015, in the vicinity of Sterling Avenue and Schenectady Avenue in Crown Heights, the defendant, Raymond Ramos, 19, of Crown Heights, was behind the wheel of a car with the windows down. New York City Police Department officers passing in an unmarked police vehicle smelled marijuana, turned on their sirens and attempted to stop the defendant's vehicle. The defendant refused to stop and sped up to flee from the officers.
The defendant continued speeding and ran through two steady red lights before hitting another vehicle at the intersection of Nostrand Avenue and Saint Johns Place. The impact of the crash caused the defendant to hit a pedestrian, 21-year-old Dave Jones, before striking a nearby bus shelter and a telephone pole. Jones was later pronounced dead at Kings County Hospital. Three passengers in vehicles involved in the crash suffered injuries.
District Attorney Thompson said, "Instead of pulling over his car, this defendant foolishly decided to flee law enforcement and recklessly speed through red lights, which led to the death of an innocent young man. This tragedy was completely avoidable and the defendant will now spend years in prison, where, undoubtedly, he will think about that fact."
#
Read the full press release here.