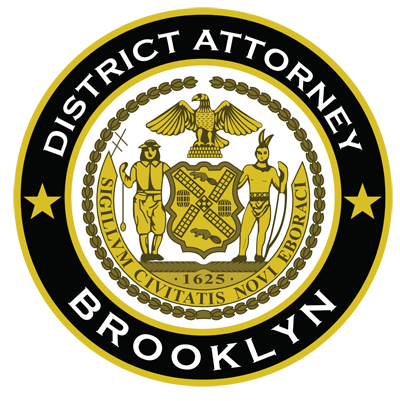 Kenneth P. Thompson
District Attorney
Kings County
June 23, 2016
COMMUNITY PARTNER IN JUSTICE NOTIFICATION
Police Officer Sentenced to Two Years' Probation for
Stomping on Suspect's Head

Brooklyn District Attorney Ken Thompson today announced that a New York City Police Officer was sentenced to two years' probation and instructed to resign following his conviction of misdemeanor assault for stomping on the head of a suspect while he was face down on the ground, in the process of being handcuffed by other officers.
According to trial testimony, in the evening on July 23, 2014, near 223 Malcolm X Boulevard, in Bedford-Stuyvesant, the defendant, Joel Edouard, 38, of Elmont, NY, and his partner observed Jahmi-El Cuffee, 32, drinking on the sidewalk and in possession of what looked like marijuana. The officers attempted to arrest Cuffee, who resisted, leading to a tussle and more officers arriving on the scene to assist.
A witness' cell phone video showed Cuffee face down on the ground, being subdued by several officers. The video also showed Officer Edouard pointing his gun at Cuffee, walking away and then returning and stomping on Cuffee's head, causing it to hit the concrete, resulting in a contusion and later dizziness, headaches and nausea.
Leading up to today's sentencing, the District Attorney's Office recommended a sentence of 60 days in jail followed by two years' probation.
District Attorney Thompson said, "This police officer intentionally and needlessly stomped on the head of a suspect who had already been restrained by fellow officers. And he did so in broad daylight and in front of a crowd of people. He deserved to spend time in jail for committing such a blatant act of police brutality, but we accept the sentence imposed by the court."
#
Read the full press release here.