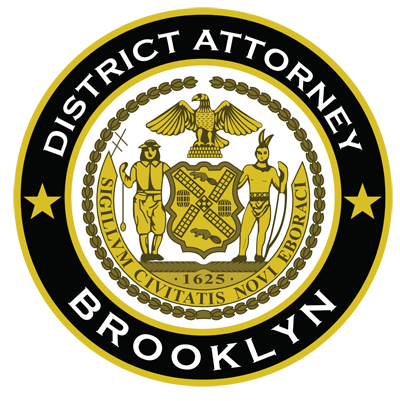 Kenneth P. Thompson
District Attorney
Kings County
June 29, 2016
COMMUNITY PARTNER IN JUSTICE NOTIFICATION
Self-Proclaimed "Pastor" and Car Wholesaler Indicted For Stealing
More Than $66,000 from Seven Clients in Scam

Brooklyn District Attorney Ken Thompson today announced that a former Canarsie man has been indicted on one count of first-degree scheme to defraud and seven related charges for stealing more than $66,000 from seven Brooklyn clients in a used-car scam — showing clients used cars at auction, telling them he had purchased the cars but never delivering them or fully refunding the money.
The District Attorney said that, according to the indictment, from March 18, 2012 to February 19, 2014, the defendant, a used-car wholesaler and self-proclaimed "pastor," stole money from seven people who believed that he was purchasing used cars for them at out-of-state auctions. The defendant, Daniel Efosa, 60, formerly of Canarsie, allegedly attracted his clients in Brooklyn, through the use of billboards and business cards, and then drove clients from their homes to used car auctions, mostly in New Jersey and Pennsylvania. Once there, the defendant allegedly had his clients choose a car for purchase, which he then purportedly bid on, and won.
According to the indictment, the defendant's clients left the auction with the understanding that the car would be delivered to Brooklyn at a later date after passing inspection. After the auctions, when the clients called the defendant inquiring about the delivery of their cars, he allegedly provided various excuses, including weather delays and problems discovered during inspection. According to the indictment, none of the vehicles were ever delivered and none of the clients received full refunds.
District Attorney Thompson said, "This defendant allegedly advertised his services to attract clients and then betrayed and stole from people who trusted him. I would caution anyone planning to purchase a car or other large items to be wary of potential scams and use a proven, reputable source whenever possible."
#
An indictment is an accusatory instrument and not proof of a defendant's guilt.
Read the full press release here.