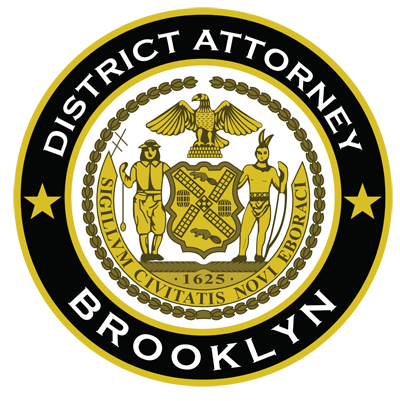 Kenneth P. Thompson
District Attorney
Kings County
July 14, 2016
COMMUNITY PARTNER IN JUSTICE NOTIFICATION
Driver Indicted for Recklessly Killing Pedestrian in Fort Greene,
Injuring Two Others
Brooklyn District Attorney Ken Thompson today announced that a Brownsville man, Marlon Sewell, 39, has been indicted on manslaughter and related charges stemming from an early evening crash on Fulton Street in Fort Greene that left a woman dead and two other pedestrians injured.
The District Attorney said that, according to the investigation, on December 6, 2015, the defendant was driving a Chevy Suburban near Fulton Street and South Portland Avenue when he drove onto the sidewalk on Fulton Street and struck three pedestrians, Ida Turner, 75, Gerald Toth, 37, and his partner Victoria Nicodemus, 30.
Nicodemus was transported to a hospital where she was pronounced dead. Toth sustained injuries to his hand and ankle and Turner suffered injuries to both of her legs, requiring weeks of physical therapy.
According to the investigation, the defendant admitted to law enforcement that he was aware of a leak in his vehicle which caused harmful fumes to seep into the vehicle's main cabin. Further, it is alleged, he failed to repair this dangerous condition which contributed to the fatal crash.
District Attorney Thompson said, "At trial, we will prove that the three victims were just walking on Fulton Street when the defendant, through his reckless actions, drove his car onto the sidewalk striking them all and killing Ms. Nicodemus."
#
An indictment is an accusatory instrument and not proof of a defendant's guilt.
Read the full press release here.