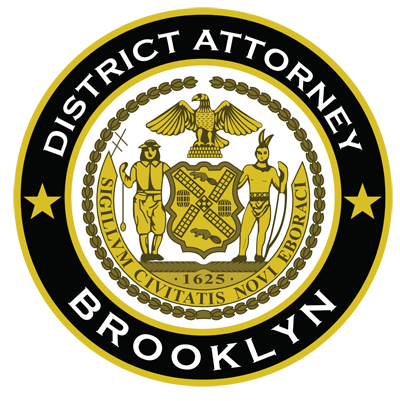 Kenneth P. Thompson
District Attorney
Kings County
July 26, 2016
COMMUNITY PARTNER IN JUSTICE NOTIFICATION
Two Gang Members Sentenced to 25 Years to Life in Prison for
Fatal Shooting of Rival on Coney Island Street

Brooklyn District Attorney Ken Thompson today announced that two members of the "Sex Money Murder" street gang were sentenced to the maximum term of 25 years to life in prison following their second-degree murder conviction for shooting and killing a rival on a Coney Island Street.
According to trial testimony, on December 19, 2012, the victim, Henry Dankwah, was heard making threats against one of the defendants, Gregory ("Douggie") Ammonds, 25, of Brownsville. Later that day, in the early evening, co-defendant Kevin ("Cheese") Perry, 40, of Rockaway Beach, started a conversation with Dankwah inside a store near West 36th Street and Neptune Avenue. The two left the store, walking on West 36th Street, when Ammonds and an accomplice, Michael ("Mikey") Torres, 24, crept up behind Dankwah and opened fire, striking him a total of 13 times.
Torres, of Castle Hill in the Bronx, pleaded guilty on February 17, 2016 to second-degree murder and was sentenced to 15 years to life in prison.
District Attorney Thompson said, "These defendants committed a cold-blooded murder by luring a rival and ambushing him from behind. They received a just punishment today for this outrageous act of violence."
#
Read the full press release here.