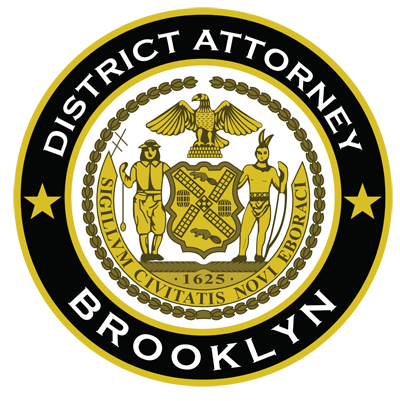 Kenneth P. Thompson
District Attorney
Kings County
August 22, 2016
COMMUNITY PARTNER IN JUSTICE NOTIFICATION
Former High School Basketball Player Sentenced to 15 Years
In Prison for Shooting Ex-Roommate
Brooklyn District Attorney Ken Thompson today announced that a 24-year-old former high school basketball player from East New York was sentenced to 15 years in prison for shooting his former roommate multiple times during a confrontation in broad daylight in a Sheepshead Bay courtyard.
The District Attorney said that, according to trial testimony, on the afternoon of January 23, 2015, the defendant, Davontay Grace, and the victim, Dexter Hopkins, then 23, were having a short conversation outside of 2263 Batchelder Street in Sheepshead Bay. Grace then pulled out a .45-caliber pistol and shot Hopkins in the chest. With Hopkins on the ground, Grace fired five more shots, striking him in the leg and body.
The evidence showed that Grace and Hopkins knew each other for years: they once played on opposing Brooklyn high school teams and later were roommates in a Georgia prep school. Hopkins managed to call 911 despite his injuries, positively identifying Grace as the shooter.
District Attorney Thompson said, "This defendant chose to repeatedly shoot a former friend, even as the victim lay helpless on the ground, for no reason, leaving him with permanent injuries. The sentence imposed today reflects the seriousness of the crime."
#
Read the full press release here.