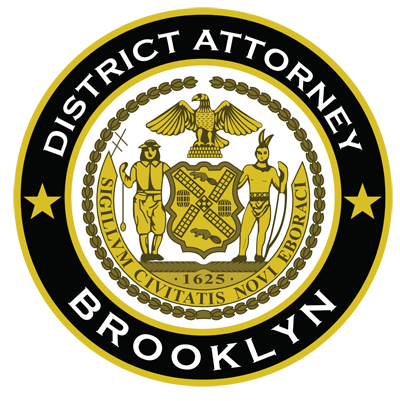 Kenneth P. Thompson
District Attorney
Kings County
August 31, 2016
COMMUNITY PARTNER IN JUSTICE NOTIFICATION
Firearms Trafficker Pleads Guilty To Busing Guns Into Brooklyn
Brooklyn District Attorney Ken Thompson today announced that the leader of a gun trafficking ring pleaded guilty to criminal sale of a firearm and conspiracy in connection with bringing 112 guns, including 20 assault weapons, to New York and then reselling them on the streets of Brooklyn.
A long-term investigation found that, between September 2014 and September 2015, the defendant, Michael Bassier, 32, of Canarsie, made multiple bus and car trips to Atlanta, Georgia, and Pittsburgh, Pennsylvania, obtained legally purchased guns and transported them to Brooklyn, where they were sold illegally to an undercover NYPD detective.
The evidence showed that Bassier boasted on wiretaps that he was taking advantage of lax gun laws down South to bring firearms into the City.
"I'm selling them the right way and the wrong way. When I'm out of state, like in Atlanta and Georgia and all that, it's all legal, but New York, it's completely illegal. So when I bring (expletive) up here and sell it up here, that's illegal," Bassier said in a phone conversation intercepted via electronic surveillance.
Seven co-defendants, whom Bassier enlisted to help purchase and resell the guns, have also been charged. Bassier is expected to be sentenced to 17 years in prison.
District Attorney Thompson said, "This defendant knew what he was doing was illegal but had no qualms about putting the lives of Brooklyn residents at risk so that he could turn a hefty profit. These merchants of death willing to exploit lax gun laws outside of New York are now on notice that a prison cell awaits them in New York."
#
Read the full press release here.