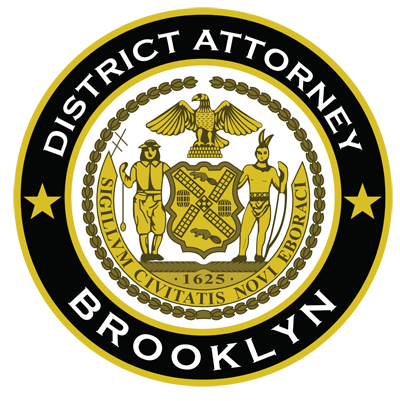 Kenneth P. Thompson
District Attorney
Kings County
September 7, 2016
COMMUNITY PARTNER IN JUSTICE NOTIFICATION
Former NYPD Officer Sentenced for Sexually Molesting a Child
Brooklyn District Attorney Ken Thompson today announced that a former New York City Police Officer has been sentenced to three years in prison following his conviction earlier this year for the repeated abuse of a young girl for nearly three years, starting when she was 10.
According to trial testimony, the defendant, Jacob Sabbagh, 34, of Midwood, Brooklyn, was a family friend of the victim and would sleep over at the victim's home in Flatbush approximately every month. The investigation revealed that on each of these visits, between June 2005, when the victim was 10, and March 2008, when the victim was 13, the defendant repeatedly groped and fondled her and, on occasion, forced her to reciprocate. The defendant went on to join the police force in 2009. He was fired from the force after his conviction this past June.
The victim and her family moved out of the country and, when she was 16, the victim told her mother about the past abuse. The case was reported to authorities in the country where the victim lived and later referred to the District Attorney's Victim Services Unit.
District Attorney Thompson said, "This defendant's shameful actions are a shocking betrayal of trust. That he went on to become a police officer makes this case all the more disturbing. He has now been held accountable."
The Victim Services Unit of the Kings County District Attorney's Office can be reached at (718) 250-3820. Learn more about available services.
#
Read the full press release here.