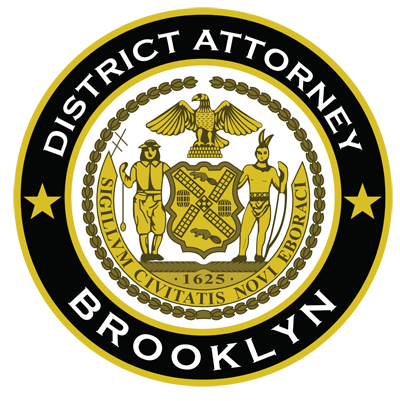 Kenneth P. Thompson
District Attorney
Kings County
September 8, 2016
COMMUNITY PARTNER IN JUSTICE NOTIFICATION
East New York Gang Member Sentenced to 17 Years
For Gun-Point Robbery of a Bodega

Brooklyn District Attorney Ken Thompson yesterday announced that a 26-year-old East New York man was sentenced to 17 years in prison for participating in a gun-point robbery of a bodega – part of a string of similar robberies of stores.
The District Attorney said that, according to trial testimony, on the night of April 30, 2013, the defendant, Andre Brown, and two cohorts, Shaequan Monk and Kendell Jones, robbed G & P Grocery at 200 Pennsylvania Avenue in East New York, Brooklyn.
The evidence showed that Monk pulled out a firearm and ordered the two store employees to the ground. Jones held the door and Brown, wearing a mask, jumped over the counter and emptied the cash register. The robbers then removed cash from the workers' pockets and fled with about $800 in cash and a cell phone.
The defendant and four others, all members of the Bloods gang, were charged for a string of robberies of delis and convenience stores, including G & P Grocery. The four co-defendants previously pleaded guilty to robbery and conspiracy counts and were sentenced to prison terms.
District Attorney Thompson said, "This defendant tried to hide his identity during an armed robbery, in which he terrorized hard-working employees. But we proved his guilt at trial and today's sentence ensures that he will be locked up away from society."
#
Read the full press release here