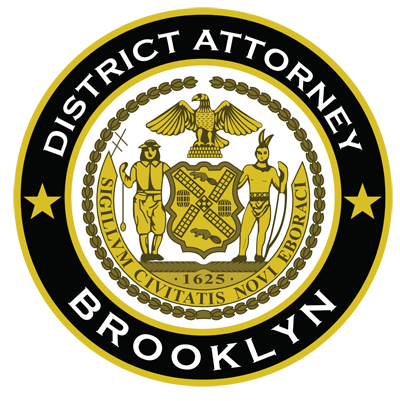 Kenneth P. Thompson
District Attorney
Kings County
September 14, 2016
COMMUNITY PARTNER IN JUSTICE NOTIFICATION
Three Defendants Indicted For Allegedly Stealing
$85,000 from Senior Citizen in "Chinese Blessing Scam"

Brooklyn District Attorney Ken Thompson today announced that two women and a man have been indicted for grand larceny for stealing $65,000 in cash and $20,000 in jewelry from a 62-year-old Chinese woman after convincing her there was a curse on her family that they could help to remove through an elaborate scam.
On July 29, 2016, near Avenue R and East 21st Street in Sheepshead Bay, defendants Yan Chen, 46, and Yuqub Liang, 57, allegedly approached the victim, a 62-year-old Chinese immigrant, several times and engaged her in conversation, gaining her trust and convincing her that she or a member of her family would die because of a curse. Defendant Yacheng Chen, 50, allegedly acted as a lookout.
The defendants allegedly convinced the victim that in order to rid herself of the curse she needed to gather large sums of cash and jewelry and bring them to be blessed in order to remove the evil spirits surrounding her family. The victim did so — gathering $15,000 cash and the key to her safety deposit box. She then walked to her bank and withdrew an additional $50,000 and approximately $20,000 worth of jewelry from her safe deposit box.
According to the investigation, Yan Chen, who had posed as a clairvoyant, told the victim to place the cash and jewels into a bag for Chen to perform a "blessing" to remove the curse. The defendants then allegedly stole the cash and jewels, and placed the bag on the victim's shoulder and told her not to open it for at least several days in order to break the curse. The victim opened the bag that evening and found bottles of water. All of her valuables were missing. She then contacted the police.
District Attorney Thompson said, "This so-called "blessing scam" is unfortunately common in Asian communities and its targets are usually elderly immigrant women. People should be aware of these con men and women trying to swindle them out of their hard-earned money. I urge those in the Chinese community to warn their vulnerable family members to avoid falling prey to such schemes."
#
An indictment is an accusatory instrument and not proof of a defendant's guilt.
Read the full press release here.