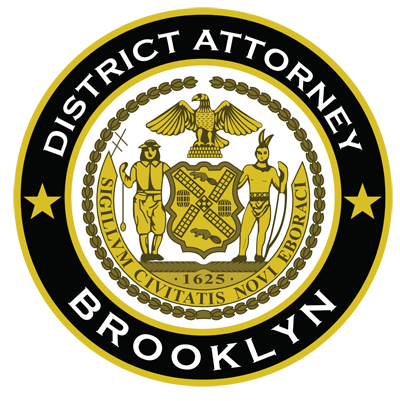 Kenneth P. Thompson
District Attorney
Kings County
September 16, 2016
COMMUNITY PARTNER IN JUSTICE NOTIFICATION
Flatbush Teen Indicted for Killing a Father
Over a Baseball Cap
Brooklyn District Attorney Ken Thompson today announced that a Flatbush teenager has been indicted on murder and related charges stemming from the fatal shooting of a 38-year-old father who attempted to retrieve a baseball cap allegedly stolen from his son days earlier.
The District Attorney said that, according to the investigation, on the night of August 3, 2016, near the basketball courts outside of P.S. 6, at Snyder and Bedford Avenues, the defendant, Adonis Barnett, 16, of Flatbush, allegedly shot the victim, Gerald Cummings, once in the back and once in the back of the head. Cummings' 17-year-old son was present at the time of the shooting.
On the night of the shooting, Cummings' son and other witnesses saw the defendant with someone who was wearing a distinct 'Just Don' Oakland Raiders leather and snakeskin baseball cap, valued at approximately $400, that had recently been stolen from Cummings' son.
Cummings' son called his father for help and, when Cummings arrived, he approached the defendant and another teen alleging that the teens assaulted his son and stole his hat days earlier at the same location. Cummings tried to retrieve the hat and the defendant and his friend argued with him. As Cummings went to leave, the defendant took a gun out of his backpack and shot him twice, according to the investigation and the defendant's own statements.
A second defendant, Romell Baptiste, 16, of Flatbush, has been indicted on charges of second-degree robbery for allegedly stealing the 'Just Don' baseball cap on July 29, 2016. He was arraigned earlier this month.
District Attorney Thompson said, "A coveted baseball cap set off a deadly chain of events that ended with a father shot to death in front of his teenage son outside an elementary school playground. This was a cowardly and callous act, for which this defendant will now be held accountable."
#
An indictment is an accusatory instrument and not proof of a defendant's guilt.
Read the full press release here.