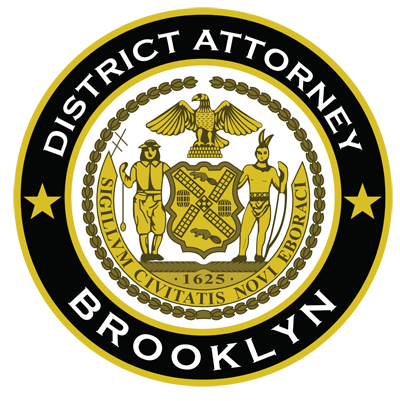 Kenneth P. Thompson
District Attorney
Kings County
September 26, 2016
COMMUNITY PARTNER IN JUSTICE NOTIFICATION
Former East Williamsburg Assistant Principal Convicted of
Raping Former Student

Brooklyn District Attorney Ken Thompson today announced that a 47-year-old Queens man has been convicted of third-degree rape for abusing a former student at Progress High School for Professional Careers, in East Williamsburg, where he served as an assistant principal..
The District Attorney said that, according to trial testimony, between June 17, 2009 and July 31, 2009, the victim—then a 17-year-old recent graduate of Progress High School—worked in the defendant's school office during the 2009 summer school session. The defendant, William Abreu, began making inappropriate sexual advances to the teenager. Aware of the victim's status as an undocumented immigrant, Abreu threatened to contact immigration authorities if she did not comply and then proceeded to grope and rape her. He further threatened immigration action if the victim did not continue to work for him.
Abreu was fired by the New York City Department of Education in November 2013.
District Attorney Thompson said, "This defendant was an assistant principal who violated the trust of a vulnerable teenager when he coerced her to engage in an unwanted sex act using her immigration status as leverage. This young woman had the courage to speak out against this abuse. He's now been held accountable for his deplorable actions."
#
Read the full press release here.