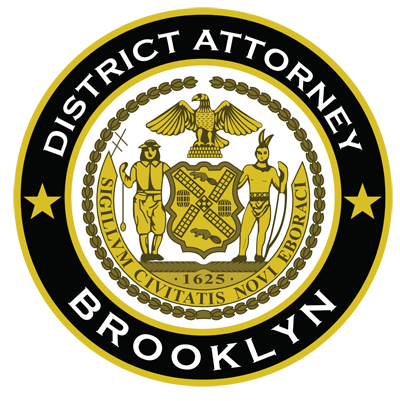 Kenneth P. Thompson
District Attorney
Kings County
September 23, 2016
COMMUNITY PARTNER IN JUSTICE NOTIFICATION
Williamsburg Man Convicted of Gang Assault
Brooklyn District Attorney Ken Thompson today announced that a 24-year-old man from Williamsburg, Brooklyn was convicted of gang assault and related charges for his role in the brutal beating of Taj Patterson, a young man who was walking in the street when he was set upon by over a dozen people.
The District Attorney identified the defendant as Mayer Herskovic, 24, of Williamsburg. He was convicted today of second-degree gang assault and related charges and faces 3 1/2 to 15 years in prison.
The District Attorney said that, according to trial testimony, on December 1, 2013, at about 4:40 a.m., Taj Patterson was walking on Flushing Avenue in Williamsburg when a man, later joined by other men, started to chase him. The victim ran, but the group, eventually comprising 15 to 20 men, caught up to him near the corner of Flushing Avenue and Spencer Street.
The victim was then punched, kicked, stomped and had his eye poked by members of the group, according to testimony. He suffered facial fractures, retinal damage and lost eyesight in his right eye.
In the course of the attack, the evidence showed, a sneaker worn by the victim was stripped off his foot and thrown onto the roof of an adjacent building. DNA recovered from that sneaker matches the defendant's.
District Attorney Thompson said, "Today's verdict is a testament to our determination to fully prosecute this case based on the evidence, which clearly connected this defendant to the crime. I hope that this outcome will bring a measure of comfort to Mr. Patterson and his family."
#
Read the full press release here.