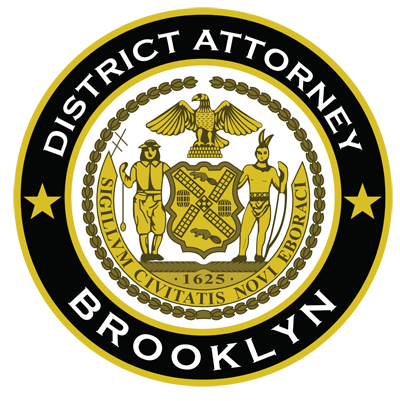 Kenneth P. Thompson
District Attorney
Kings County
September 27, 2016
COMMUNITY PARTNER IN JUSTICE NOTIFICATION
Brooklyn Man Convicted of Murder in Death of Williamsburg Landlord
During Botched Robbery and Kidnapping

Brooklyn District Attorney Ken Thompson yesterday announced that a 29-year-old Brooklyn man has been convicted for his participation in the kidnapping and murder of Menachem Stark, 39, on January 2, 2014.
The District Attorney said that, on the night of January 2, 2014, Stark was approached and accosted on the street by the defendant, Kendel Felix, 29, of Crown Heights, and another individual as Stark left his office in Williamsburg, according to trial testimony and surveillance videos. After an extended physical struggle with those individuals, Stark was forced into a waiting vehicle and abducted from the location.
On the following afternoon, approximately 17 hours after the kidnapping, Stark's body, which had been partially burned, was discovered by Nassau County Police in a garbage dumpster at a gas station located in Great Neck, Long Island.
According to trial testimony, including his own confession, the defendant did construction work for Stark and he and others suspected in the murder believed that Stark owed them money. They kidnapped him with the intention of robbing him, but Stark resisted and was killed when one of the kidnappers sat on his chest. They then drove out to Nassau County to dispose of the body, throwing it in a dumpster, throwing gasoline on it and setting it on fire.
The investigation into the other participants is ongoing.
District Attorney Thompson said, "This defendant waited for Menachem Stark outside of his office and forcibly kidnapped him, killing him in the process. As a result, his wife and seven children were robbed of their husband and father. The jury has now held him accountable for his actions."
#
Read the full press release here.