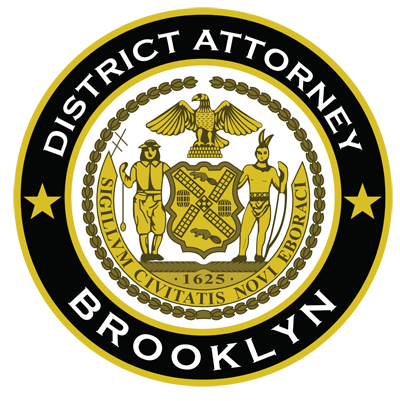 Kenneth P. Thompson
District Attorney
Kings County
September 29, 2016
COMMUNITY PARTNER IN JUSTICE NOTIFICATION
Brooklyn Man Convicted of Killing His Former Lover's Fiancé

Brooklyn District Attorney Ken Thompson today announced that Mikhail Chernyaev, 49, of Brighton Beach, was convicted of murder after admitting to killing the new boyfriend of his former lover in 2012. The defendant stabbed, suffocated and strangled the victim, then went to great lengths in a failed attempt to cover his tracks. He now faces up to 25 years to life in prison.
The District Attorney said that, according to trial testimony, the victim, Charles Butler, 56, was a successful businessman from Florida who, in 2012, traveled frequently to his native New York City to spend time with his daughter. While here, Butler met the defendant's former lover, Anna Lioznov; they started dating and were making plans to get married.
On September 18, 2012, during a visit of Butler's to Lioznov's apartment on Brighton 8th Street, surveillance cameras captured the defendant's van pulling into her building's garage after Lioznov had left the building. An hour and a half later, the defendant's vehicle was seen leaving the garage and cell tower data tracked both the defendant's and Butler's phones to Port Jervis, NY.
That same day, the victim's daughters received suspicious text messages in broken English from their father's phone and Lioznov received a text message, purportedly from Butler, to the effect of, "Forget about me. I'm going back to Florida."
The evidence further showed that on October 15, 2012, a fisherman outside Port Jervis, NY, discovered decomposed human remains. Using a sketch constructed from the skeleton, a single useable fingertip print and DNA analysis, the body was later identified as Butler.
District Attorney Thompson said, "A man senselessly lost his life out of sheer jealousy, leaving behind two grieving daughters and a young son. I would like to commend the dedicated prosecutors, police officers and forensic experts who solved this complicated case and helped hold a calculated killer accountable."
#
Read the full press release here.