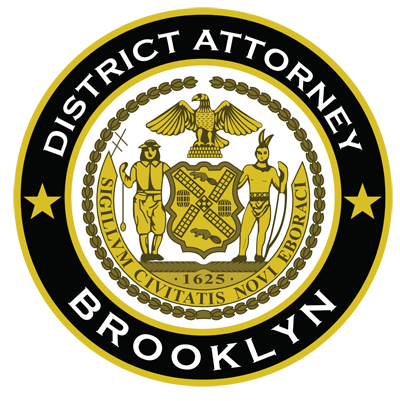 Kenneth P. Thompson
District Attorney
Kings County
September 30, 2016
COMMUNITY PARTNER IN JUSTICE NOTIFICATION
Man Convicted of Stealing Bedford-Stuyvesant
Home by Forging Judge's Signature

Brooklyn District Attorney Ken Thompson today announced that a 54-year-old man has been convicted of grand larceny, forgery and related charges for stealing a building in Bedford-Stuyvesant by forging a judge's signature to claim possession of the house, which he then sold.
The District Attorney said that, according trial testimony, on January 6, 2015, the defendant, Joseph McCray, 54, of Niagara Falls, NY, filed a fraudulent court order purportedly signed by Brooklyn Civil Supreme Court Justice Yvonne Lewis, which effectively granted him ownership of 119 McDonough Street. Four months later, using the forged order, the defendant sold the building for $500,000, from which he received two checks totaling almost $250,000 (the rest of the funds were used to pay for outstanding liens on the property).
The forgery and sale followed more than a decade of legal actions by the defendant to assert ownership of the building, where he was a holdover tenant, but never paid rent. He had been evicted in September 2002, but continued to reside in the building — at various points in the ensuing years presenting himself as the landlord, collecting rent and filing fraudulent papers in Civil Court.
District Attorney Thompson said, "After spending years trying to game the court system, this defendant brazenly forged a judge's signature in an attempt to steal the home of a long-standing Bedford-Stuyvesant resident. This case illustrates the commitment of my Real Estate Fraud Unit to protect Brooklyn homeowners and my continued determination to hold fraudsters accountable."
#
Read the full press release here.