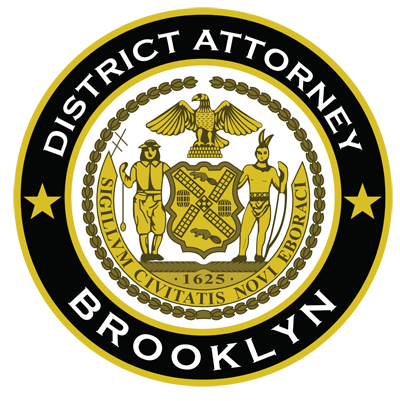 Eric Gonzalez
Acting District Attorney
Kings County
October 27, 2016
COMMUNITY PARTNER IN JUSTICE NOTIFICATION
Brooklyn District Attorney's Office Announces Chess Program for
At-Risk Youth in Partnership with Police Athletic League

Acting Brooklyn District Attorney Eric Gonzalez today announced a new initiative in East New York and Bedford-Stuyvesant to provide high-quality chess programs to at-risk youth.
The chess program, created by Brooklyn native and International Hall of Fame chess grandmaster Maurice Ashley, will take place as two sessions a week over the course of 15 weeks on-site at PAL's East New York and Bedford-Stuyvesant locations. The program kicked off last week and will continue through August 2017 – with two cycles during the school year and one summer cycle.
The program is open to third- and fourth-graders in Bedford-Stuyvesant and to grades five through eight in East New York. Approximately 300 students are expected to take part in the program, which is being funded by a grant from the Brooklyn District Attorney's Office.
The chess instruction will reinforce logic and critical thinking skills while promoting a love of the game. At the end of each cycle, participants will compete in a center-wide tournament, which will culminate in a Brooklyn-wide competition.
Maurice Ashley is a native of Brownsville, Brooklyn, and the first African-American international grandmaster. He was recently inducted into the International Chess Hall of Fame. In addition, Mr. Ashley, the author of Chess for Success, will be teaching some of the classes.
The idea for the program came from late Brooklyn District Attorney Ken Thompson, whose son is an avid chess player.
Acting District Attorney Gonzalez said, "It is an honor for me to carry out DA Ken Thompson's vision for a chess partnership with the Police Athletic League that will benefit hundreds of young people, teaching them not only to carefully consider their next move in chess, but will also help them think strategically about their next moves in life. We couldn't have a better leader in this effort than Maurice Ashley, who is not only a chess grandmaster, but a native Brooklynite and wonderful role model."
#