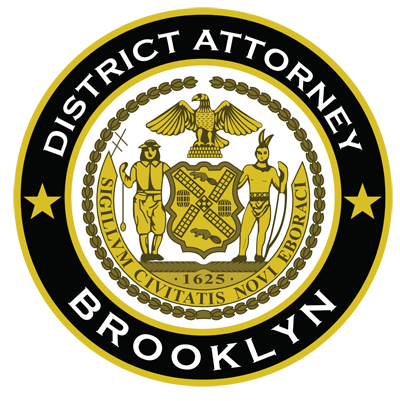 Eric Gonzalez
Acting District Attorney
Kings County
October 28, 2016
COMMUNITY PARTNER IN JUSTICE NOTIFICATION
Brownsville Woman Who Fatally Stabbed Boyfriend
Sentenced to 15 Years in Prison

Acting Brooklyn District Attorney Eric Gonzalez today announced that a Brownsville woman has been sentenced to 15 years in state prison for fatally stabbing her live-in boyfriend after opening her apartment door for him while armed with a knife following an argument.
The Acting District Attorney said that, according to testimony, in the early morning of February 23, 2014, the defendant, Latrina Crocker, 48, and the victim, Michael Artist, 52, were engaged in an argument inside their shared apartment. As the dispute ended, the victim left and returned a short while later, asking the defendant to open the apartment door. The defendant opened the door with a knife in her hand, continued to argue, and then stabbed the victim in the arm and chest. Afterwards, the defendant dragged the victim's body into the hallway before calling 911.
Acting District Attorney Gonzalez said, "A domestic dispute was needlessly escalated when this defendant chose to kill a man she once cared for. We, in Brooklyn, take seriously all forms of intimate partner violence and I am committed to holding all offenders accountable."
#
Read the full press release here.