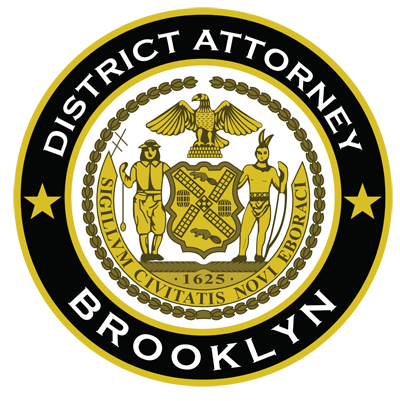 Eric Gonzalez
Acting District Attorney
Kings County
November 22, 2016
COMMUNITY PARTNER IN JUSTICE NOTIFICATION
Defendant Who Allegedly Targeted Older Women in Midwood
Indicted For Robbery as a Hate Crime and Other Charges

Acting Brooklyn District Attorney Eric Gonzalez today announced that a 27-year-old man has been named in a 20-count indictment in which he is charged with second-degree robbery as a hate crime and other charges for allegedly robbing three Russian women in their 60s, who were allegedly targeted because of their age.
The Acting District Attorney said that, according to the investigation, on October 12, 2016, the defendant, Akmaljon Abakulov, 27, of Midwood, allegedly pushed a 64-year-old woman against a parked van outside of an ATM on Kings Highway, rummaged through her purse and stole an envelope containing $700. Then on October 24, 2016, on East 14th Street between Avenues O and P, the defendant allegedly grabbed the purse of a 61-year-old woman, pushed her to the ground and ran off with the purse. Most recently, on November 1, 2016, the defendant allegedly stole the wallet of a 61-year-old woman while she was shopping at a T.J Maxx on East 15th Street.
A police officer recovered video from T.J. Maxx that captured the theft. The defendant was arrested the next day when the store manager called police to alert them that the defendant was in the store.
The investigation revealed that the defendant selected older women because he perceived them to be vulnerable to attack.
Acting District Attorney Gonzalez said, "This defendant allegedly targeted older women to rob because he believed they were easy marks. Cowardly attacks such as these will not be tolerated in Brooklyn. We will work vigorously to prosecute all crimes based on age, gender, race, religion, sexual orientation and ethnicity."
#
An indictment is an accusatory instrument and not proof of a defendant's guilt.
Read the full press release here.