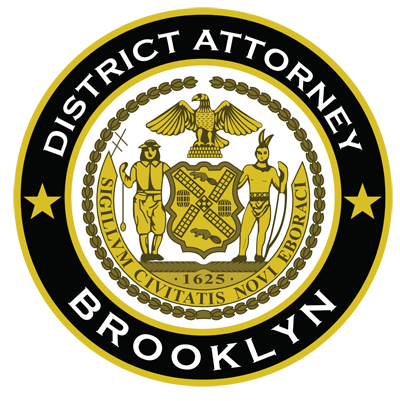 Eric Gonzalez
Acting District Attorney
Kings County
November 30, 2016
COMMUNITY PARTNER IN JUSTICE NOTIFICATION
Crown Heights Man Sentenced to 55 Years to Life in Prison
For Shooting at Two Victims during Gun-Point Robberies
Acting Brooklyn District Attorney Eric Gonzalez today announced that a 34-year-old Crown Heights man was sentenced to 55 years to life in prison for firing his gun during the commission of two armed robberies in his neighborhood. He fired at one fleeing victim who had given him money and seriously wounded a second victim by shooting her when she did not have any cash.
The Acting District Attorney said that, according to trial testimony, in the early morning on February 11, 2015, the defendant, Jovan Frederick, 34, of Crown Heights, approached a 37-year-old man at the corner of Maple Street and Kingston Avenue in Crown Heights, brandished a gun and demanded money. The victim dropped about $200 to the ground and ran. The defendant then fired at the fleeing victim but missed.
The evidence further showed that in the early morning on February 13, 2015, a 19-year-old woman was retrieving the mail at her residence on Maple Street in Crown Heights when the defendant brandished his gun and demanded money. The victim repeatedly told him that she does not have any money on her and the defendant then shot her multiple times at close range, striking her in the abdomen. The victim spent approximately four months in the hospital, underwent multiple medical procedures and continues to live with a tracheotomy.
Acting District Attorney Gonzalez said, "This defendant displayed a callous disregard for human life by robbing and shooting innocent victims. With today's sentence a clearly dangerous and violent felon will spend many years behind bars where he won't be able to hurt or terrorize innocent people."
#
Read the full press release here.