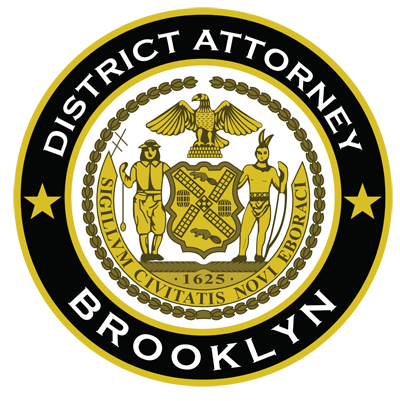 Eric Gonzalez
Acting District Attorney
Kings County
November 30, 2016
COMMUNITY PARTNER IN JUSTICE NOTIFICATION
Landlords Plead Guilty to Defrauding
Rent Regulated Tenants by Unlawfully Evicting Them from
Buildings in Bushwick, Greenpoint and Williamsburg

Acting Brooklyn District Attorney Eric Gonzalez and Governor Andrew M. Cuomo yesterday announced that two Brooklyn landlords have pleaded guilty to scheme to defraud and unlawful eviction for forcing or attempting to force rent-stabilized tenants out of their homes by destroying their apartments and making them uninhabitable in order to collect significantly higher market-rate rents.
An investigation by Governor Cuomo's Tenant Protection Unit, the Brooklyn DA's Office and City agencies found evidence of hazardous construction intended to harass tenants in many of the approximately ten buildings owned and managed by the defendants in Bushwick, Williamsburg, and Greenpoint.
The Acting District Attorney said that the defendants, Joel Israel, 35, and his brother, Amrom (aka Aaron) Israel, 38, both of Borough Park, Brooklyn, and their corporations, JBI Management Inc., Linden Ventures LLC, 324 Central Realty LLC, Salmor Realty 2, LLC and Salmor Realty LLC pleaded guilty yesterday to one count of first-degree scheme to defraud and various counts of unlawful eviction
The defendants entered into a plea agreement in which they will receive five years' probation; each be required to perform 500 hours of community service; and to make restitution of approximately $248,000 to be shared among eight tenants who were harassed while they variously lived at the following locations: 98 Linden Street in Bushwick, 324 Central Avenue in Bushwick, 300 Nassau Avenue in Greenpoint, 15 Humboldt Street in Williamsburg and 386 Woodbine Street in Bushwick.
Acting District Attorney Gonzalez said, "Landlords across Brooklyn should be put on notice by today's felony guilty pleas that illegal actions they may take to harass and intimidate tenants in rent regulated apartments will not go unpunished. Anyone trying to cash in on soaring market rents by breaking the law and abusing tenants will face serious consequences. I promise to continue to vigorously prosecute building owners who brazenly flout the law as they try to illegally evict protected tenants."
Tenants who live in rent-regulated apartments and believe they are being harassed should contact the TPU at (718) 739-6400 or TPUinfo@nyshcr.org. For more information about the Governor's Tenant Protection Unit go to:www.nyshcr.org/TPU.
#
 Read the full press release here.