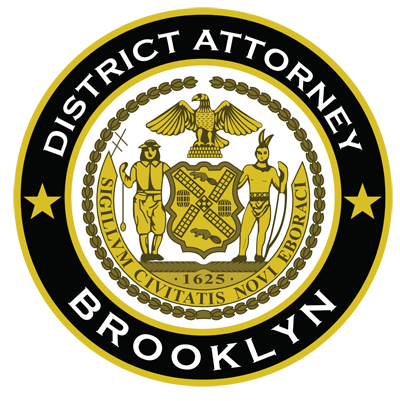 Eric Gonzalez
Acting District Attorney
Kings County
December 5, 2016
COMMUNITY PARTNER IN JUSTICE NOTIFICATION
Long Island Man Indicted for Murder of
L&B Spumoni Gardens Owner during Botched Robbery
Acting Brooklyn District Attorney Eric Gonzalez today announced that a 40-year-old man has been indicted for murder and other charges for the shooting death of the owner of L&B Spumoni Gardens Italian Restaurant, who was ambushed outside his home in Dyker Heights, Brooklyn. The victim was carrying $15,000 in cash in a plastic bag when he was killed.
The Acting District Attorney said that, according to the evidence, in the evening on June 30, 2016, the victim, Louis Barbati, 61, left his restaurant, L&B Spumoni Gardens, in Gravesend, carrying a plastic bag containing $15,000 in cash. About 20 minutes later, he arrived at his home, parked his car at the side of the house and got out holding the bag.
The defendant, Andres ("Andy") Fernandez, 40, of Melville, Long Island, then allegedly walked across the street and shot the victim several times, killing him. The defendant ran, without taking the money, got into a car and fled.
About an hour earlier, the defendant, wearing a dark hooded sweatshirt and sunglasses, had walked to the victim's home in Dyker Heights and waited, the evidence shows. He also had been present at L&B Restaurant earlier that day, according to the investigation. The defendant was arrested last month by federal authorities.
The Acting District Attorney thanked the Federal Bureau of Investigations and the Office of the United States Attorney for the Eastern District of New York for their assistance in the investigation.
Acting District Attorney Gonzalez said, "We allege that this defendant was lying in wait outside the victim's home, then ambushed and shot him to death in cold blood. This was a calculated and senseless murder of a beloved business man and I intend to prosecute this crime to the fullest extent of the law."
#
An indictment is an accusatory instrument and not proof of a defendant's guilt.
Read the full press release here.