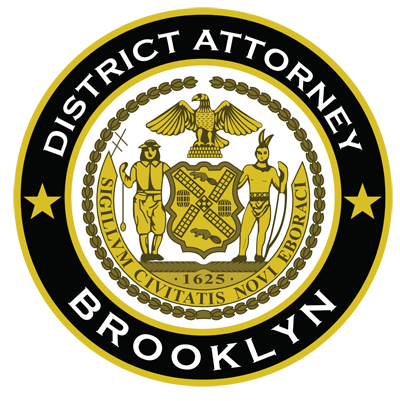 Eric Gonzalez
Acting District Attorney
Kings County
December 21, 2016
COMMUNITY PARTNER IN JUSTICE NOTIFICATION
Brooklyn Man Indicted for Murder of Williamsburg Landlord
During Botched Robbery and Kidnapping

Acting Brooklyn District Attorney Eric Gonzalez today announced a new indictment in the 2014 abduction and murder of Williamsburg landlord Menachem Stark. A 38-year-old Brooklyn man has been indicted for murder and kidnapping, while he and two co-defendants have also been indicted for conspiracy.
The Acting District Attorney identified the defendants as Erskin Felix, 38, and his brother, Kendall Felix, 28, both of Crown Heights, Brooklyn; and cousin Irvine Henry, 35, also of Crown Heights. A jury has already convicted Kendel Felix, Erskin's cousin, of first-degree kidnapping and second-degree murder in the case. He is awaiting sentencing and faces up to 25 years to life in prison.
The Acting District Attorney said that, according to the investigation, cousins Erskin and Kendel Felix accosted Stark on the street as he left his office on Rutledge Street in Williamsburg on the night of January 2, 2014. After he fought unsuccessfully to escape, Stark was forced into a waiting vehicle and driven away from the location. Kendall and Henry allegedly joined their relatives. At some point, apparently while being restrained, Stark died of asphyxia.
According to the investigation, Erskin Felix, who was in the construction trade with Kendel Felix and Irvine Henry, had done work for Stark. Erskin Felix allegedly planned to extort money from Stark and enlisted Kendel Felix to help kidnap him, forming a conspiracy which also involved both Kendall Felix and Irvine Henry.
Upon discovering that Stark was dead, the four relatives allegedly returned to Rutledge Street, intending to dispose of Stark's body. Upon arrival, Erskin and Irvine Henry got out of the vehicle, only to find the crime scene already flooded with police. As alleged, Erskin then directed Kendel and Kendall to go elsewhere to dispose of the body. They drove to Nassau County, threw the body in a dumpster and set it on fire.
Acting District Attorney Gonzalez said, "This indictment is the latest step in our journey toward justice for Menachem Stark, his seven children and the rest of the family his killers took him from. The tireless work of NYPD investigators and prosecutors from my Office will ensure that all involved in this grievous crime are held to answer for their despicable acts. "
#
An indictment is an accusatory instrument and not proof of a defendant's guilt.
Read the full press release here.