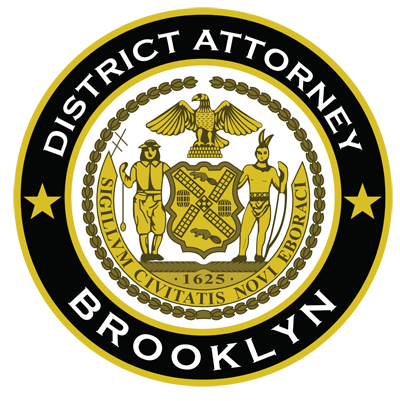 Eric Gonzalez
Acting District Attorney
Kings County
February 10, 2017
COMMUNITY PARTNER IN JUSTICE NOTIFICATION
Gravesend Man Indicted for Murder of 3-Year-Old Boy

Acting Brooklyn District Attorney Eric Gonzalez today announced that a Gravesend man has been indicted on murder and other charges following a recent ruling by the Office of the New York City Medical Examiner that the defendant's beating caused the death of his girlfriend's 3-year-old son, Jaden Jordan. He was previously charged with assault in December.
The Acting District Attorney said that, according to the investigation, the victim, Jaden Jordan, 3, was left home alone with the defendant, Salvatore Lucchese, 24, while the victim's mother was at work, between approximately 9 a.m. and 4:30 p.m., on November 28, 2016. At approximately 4:30 p.m., emergency personnel responded to the victim's home after the defendant called 911 and reported that the child was unconscious.
The victim, found unresponsive, was taken to Coney Island Hospital and then transferred to Columbia Presbyterian Medical Center where he remained after falling into a coma. Later examination revealed that Jaden had sustained severe head trauma and a fractured skull. He was removed from life support on Saturday, December 3, 2016, and died the same day. The Office of the New York City Medical Examiner last week ruled the death a homicide, finding the cause of death to be abusive head and neck trauma.
Acting District Attorney Gonzalez said, "Jaden Jordan was a helpless, defenseless child who the defendant was supposed to be caring for. Instead, he allegedly beat him so severely that the little boy died. We are determined to see that he is held responsible for this senseless and very tragic loss."
#
An indictment is an accusatory instrument and not proof of a defendant's guilt.
Read the full press release here.