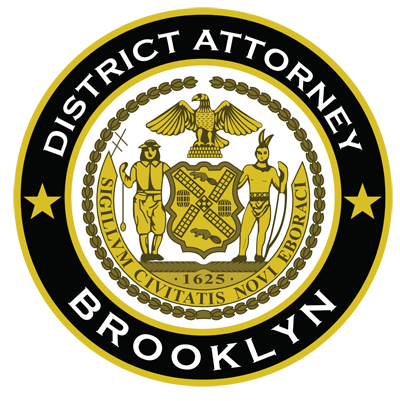 Eric Gonzalez
Acting District Attorney
Kings County
February 15, 2017
COMMUNITY PARTNER IN JUSTICE NOTIFICATION
Ex-Boyfriend Charged in Execution Death of Correction Officer
Acting Brooklyn District Attorney Eric Gonzalez today announced that a 35-year-old man has been indicted for the murder of a New York City Correction Officer who was shot five times while sitting in her car in Bergen Beach, Brooklyn last December. The defendant's current girlfriend has been charged with hindering prosecution.
The Acting District Attorney said that, according to the investigation, on the night of December 4, 2016, the victim, Alastasia Bryan, 25, was sitting in her car at the corner of Avenue L and East 73rd Street, in Bergen Beach, Brooklyn. She was preparing to drive to Rikers Island, where she worked as a Correction Officer, when she was shot five times by the defendant, Keon Richmond, 35, of Kensington.
After shooting Officer Bryan, according to the investigation, Richmond fled the scene in a Hyundai Elantra, which had license plates registered to co-defendant, Shirley Mejia, 24, of Paterson, New Jersey. It is alleged that two days after the murder, Mejia paid to have the car stored at a mechanic's shop in New Jersey and that Richmond removed the plates. Cell site records, surveillance video and other electronic data placed the defendant at the scene of the homicide at the time of this murder and captured his flight to New Jersey after the shooting.
Acting District Attorney Gonzalez said, "Officer Alastasia Bryan never even had a chance to defend herself from this cowardly defendant, who allegedly ambushed her in a deliberate, cold-blooded and calculated shooting. We now intend to hold him and his current girlfriend accountable for their alleged roles in this case as we seek justice for Officer Bryan's heartbroken family and friends."
#
An indictment is an accusatory instrument and not proof of a defendant's guilt.
Read the full press release here.