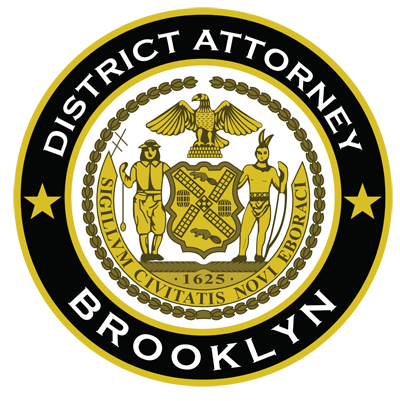 Eric Gonzalez
Acting District Attorney
Kings County
March 8, 2017
COMMUNITY PARTNER IN JUSTICE NOTIFICATION
Largest Gun Bust in Brooklyn History: 24 People Indicted
For Gun Trafficking, with 217 Weapons Purchased in Virginia
To be Sold on the Streets of Brooklyn

Acting Brooklyn District Attorney Eric Gonzalez, together with New York City Police Commissioner James P. O'Neill, today announced that 24 individuals — 22 of whom are residents of Virginia — have been charged in a 627-count indictment with weapons offenses and conspiracy for trafficking guns purchased in Virginia to be sold on the streets of Brooklyn.
According to the indictment, 10 of the defendants brought anywhere from two to 12 guns at a time to Brooklyn or Manhattan from Virginia. The defendants allegedly traveled by car or bus to New York with the firearms and met the purchaser to complete the sale. Other defendants are accused as so-called 'straw purchasers,' individuals who, while legally entitled to purchase firearms under Virginia law, allegedly did so in this case only in order to give them to other defendants for illegal resale.
According to the investigation, the sales took place at various locations in Brooklyn, including in Bedford-Stuyvesant, Fort Greene, Sunset Park, and Boerum Hill. The firearms and ammunition were sold at a significant profit. The purchaser paid on average between $800 and $1,200 per hand gun and approximately $1,800 to $2,200 for the assault weapons.
The weapons recovered during the course of the investigation include assault weapons such as AK-47s, AR-15s, Thomson Industries (a.k.a. Tommy guns), Mossberg 715Ts, and MAC-10s. The handguns include a .45 caliber Desert Eagle 1911, Glocks with extended ammunition magazines and 50 round ammunition drums, and handguns of various calibers including .45 caliber, .40 caliber, .380 caliber, and 9mm.
Acting District Attorney Gonzalez said, "In this unique case, we charged more defendants and recovered more firearms than in any other case in Brooklyn's history. We will go wherever we must, including other states, to continue fighting the scourge of firearms trafficking. We will not rest until every individual allegedly importing illegal guns into our borough – and with them death and violence – has seen their names on an indictment like this one."
#
An indictment is an accusatory instrument and not proof of a defendant's guilt.
Read the full press release here.