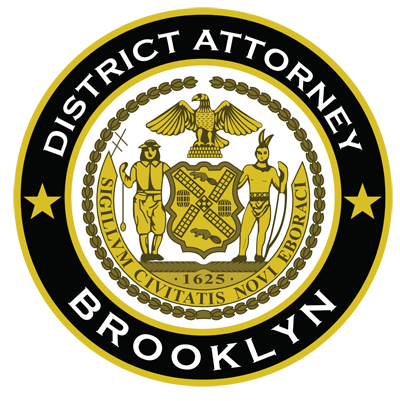 Eric Gonzalez
Acting District Attorney
Kings County
March 21, 2017
COMMUNITY PARTNER IN JUSTICE NOTIFICATION
Brooklyn District Attorney's Office Creates First-in-the-City
Comprehensive Campus Sexual Assault Response Initiative

Acting Brooklyn District Attorney Eric Gonzalez yesterday announced his Office's creation of a Campus Sexual Assault Response Initiative that will work proactively with college students and administrators to raise awareness of sexual assaults on campus, protect and support student survivors and foster cooperation among schools and law enforcement.
As part of the initiative, the DA's Office and the campuses will partner with campus officials in a coordinated response to campus sexual assaults, enhancing reporting and investigation while ensuring an appropriate, comprehensive response. Representatives of the Office, in partnership with community organizations, will speak directly to new students arriving on campus during orientation and back-to-school activities. The Office will also offer training programs for campus staff.
The initiative's task force will work to connect every campus survivor to the services of the Office's Victim Services Unit, even in cases which do not result in criminal prosecution. Early access to complete services will enhance the investigative process while minimizing any additional trauma from involvement with the criminal justice system and ensuring that victims are fully and accurately informed as early as possible.
Finally, the Office will designate a staff member as a single point of contact for campus officials and law enforcement seeking guidance on issues related to campus sexual assault.
The Office launched the initiative last week, hosting representatives of 14 institutions of higher education to provide an overview of its vision and resources. The representatives, including Title IX coordinators, also heard from some of our partners, including: a member of the New York City Police Department's Special Victims Squad; a social worker from our Victims Services Unit; and representatives of the New York City Alliance Against Sexual Assault, the New York City Health and Hospitals Corporation Sexual Assault Response, and the New York City Anti-Violence Project. Finally, the audience heard a survivor story from an advocate at Day One, which provides education and training to youth under age 24.
Acting District Attorney Gonzalez said, "Every student who enjoys our borough's rich educational resources should learn and grow free from the threat of campus sexual assault and dating violence. We are the first District Attorney's Office in New York City to dedicate specific resources to these crimes in the campus setting. Brooklyn joins this important national conversation, not only with our unequivocal commitment to every person affected by this conduct, but also with concrete action."
#