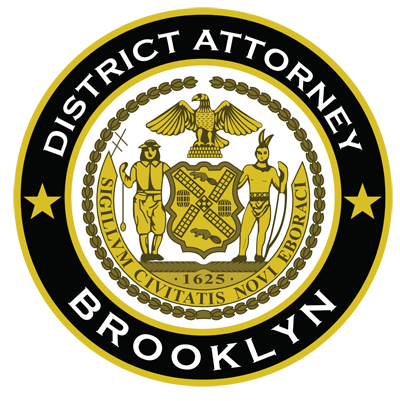 Eric Gonzalez
Acting District Attorney
Kings County
March 22, 2017
COMMUNITY PARTNER IN JUSTICE NOTIFICATION
Former City Tax Auditor Indicted for Allegedly
Stealing over $243,000 from Sheriff's Office Trust Accounts
Acting Brooklyn District Attorney Eric Gonzalez yesterday announced that a former tax auditor who was employed by the New York City Sheriff's Office has been charged with grand larceny and related counts for allegedly stealing over $243,000 from Trust Accounts that were under her authority. She allegedly used the money on a host of extravagant personal expenses, including plastic surgery, travel, car leases, Louboutin products and Raymour & Flanigan furniture.
It is alleged that between July and December 2013, the defendant, Kasara Wilson, 30, of Bedford-Stuyvesant, deposited checks written from the Queens County Sheriff's Trust Account in the amounts of $4,871, $7,800, $104,804 and $38,585 into her personal accounts with Municipal Credit Union and JP Morgan Chase. In September 2014, she allegedly deposited an $87,593 check from the Kings County Sheriff's Trust Account into her personal account. The total of all five checks was $243,654. In May 2016, the defendant allegedly deposited a $19,686 check from the Richmond County Sheriff's Trust Account into her Chase account, but the bank returned that check. The defendant was suspended and subsequently resigned in June 2016.
The investigation found that money from the accounts into which the checks were deposited was spent on a host of personal expenses, including a trip to Miami and the leasing of a Nissan vehicle that was later upgraded to an Infiniti. In addition, the defendant made dozens of purchases at various businesses, such as: $1,950 at a plastic surgeon's office, $1,600 at Christian Louboutin, over $3,500 at Diamond Hut Jewelry, over $400 at Gucci, over $1,500 at Michael Kors and over $9,500 at Raymour & Flanigan.
Acting District Attorney Gonzalez said, "What this defendant allegedly did was the ultimate betrayal of trust, taking money she was charged with safekeeping and spending it on her own lavish lifestyle. I will remain vigilant in prosecuting any form of public corruption."
#
An indictment is an accusatory instrument and not proof of a defendant's guilt.
Read the full press release here.