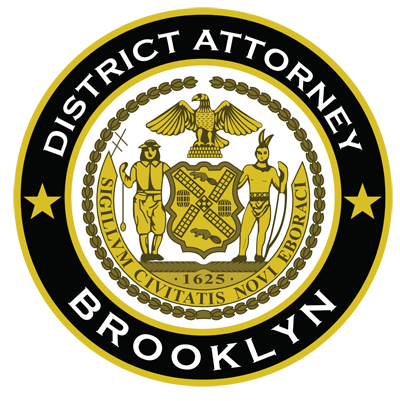 Eric Gonzalez
Acting District Attorney
Kings County
May 9, 2017
COMMUNITY PARTNER IN JUSTICE NOTIFICATION
Brooklyn Man Indicted for Deed Fraud in Connection
With Six Properties, Including Landmarked Residence in Fort Greene

Acting Brooklyn District Attorney Eric Gonzalez today announced that a Brooklyn man has been indicted for allegedly stealing a 19th century mansion in Fort Greene, as well as attempting to steal five other properties in a brazen scheme in which he transferred title of others properties to himself.
The Acting District Attorney said that, according to the indictment, between February 2015 and December 2016, the defendant, Aderibigbe Ogundiran, 36, of 123 Albany Avenue in Crown Heights, engaged in a scheme to steal title to or the economic benefit from six residential properties in Brooklyn, targeting properties whose title holders were deceased or properties that no one seemed to be taking care of.
It is alleged that the defendant took advantage of the apparent inattention to the properties by filing fraudulent deeds or other instruments against the properties in an effort to gain control of them. In fact, he gained control or attempted to gain control of them in a variety of ways that included using aliases, corporate alter-egos, impostors, forged driver's licenses, misuse of personal identifying information, and forged notarizations.
The indictment charges the defendant with committing crimes involving the following properties:
176 Washington Park in Fort Greene
123 Albany Avenue in Crown Heights
42 Albany Avenue in Bedford-Stuyvesant
1024 Hendrix Street in East New York
1424 Fulton Street in Bedford-Stuyvesant
49 Albany Avenue in Bedford-Stuyvesant.
The Acting District Attorney said that in at least one instance, involving 42 Albany Avenue, the defendant collected rent from a tenant after leasing out an apartment. In another instance, involving 1424 Fulton Street, he was captured on videotape filing a Power of Attorney at the City Register's office, after the actual owner of the property received an email alert of a document filed against the property.
Acting District Attorney Gonzalez said, "Escalating real estate values in Brooklyn unfortunately make frauds like this inviting to thieves. We vow to continue to vigilantly prosecute scam artists such as this defendant, but at the same time I would urge homeowners to protect themselves by registering with the Automated City Register Information System (ACRIS) so that they are automatically informed of changes made to documents associated with their property – as happened with one of the victims in this case – which would alert them to potential theft and fraud related to their property."
#
Read the full press release here.