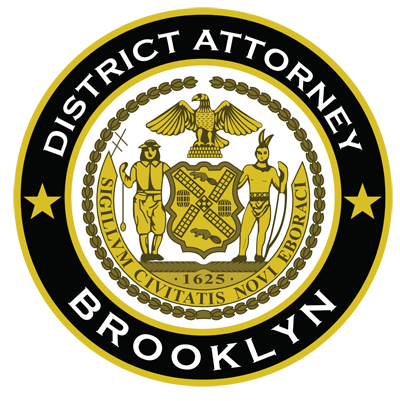 Eric Gonzalez
Acting District Attorney
Kings County
May 10, 2017
COMMUNITY PARTNER IN JUSTICE NOTIFICATION
Construction Company Owner Indicted for Manslaughter
Acting Brooklyn District Attorney Eric Gonzalez today announced that the owner of a Bedford-Stuyvesant construction company and his businesses have been indicted on manslaughter and other charges after a wall collapsed at an excavation site, killing one construction worker and injuring two others.
The Acting District Attorney identified the defendants as Michael Weiss, 47, of Throop Avenue in Williamsburg and his companies, RSBY NY Builders Inc. and Park Ave Builders Inc., both in Bedford-Stuyvesant, Brooklyn.
The Acting District Attorney said that, according to the indictment, on September 3, 2015, employees of Weiss and his companies were working at a construction site at 656 Myrtle Avenue in Bedford-Stuyvesant, where they were replacing a one-story building with a five-story building. Weiss ordered several of his employees to excavate in the rear of the lot in an area not permitted by the approved Department of Buildings plans.
Furthermore, it is alleged, despite repeated requests from his workers in the months, and even just hours before the collapse, Weiss refused to provide any material for shoring or underpinning of the excavation and adjacent exposed walls – despite OSHA regulations requiring him to do so – and refused to listen to the safety concerns of his workers, insisting they continue working in an unsafe area. At approximately 11:30 a.m., the wall of the adjacent building collapsed, and masonry blocks and other debris fell on three of the workers, killing one man, Fernando Vanegaz, 18, and severely injuring two others.
Furthermore, according to the indictment, Weiss failed to maintain workers' compensation insurance coverage while employing seven construction workers at the site, then applied for coverage hours after the collapse. He also allegedly committed tax fraud by failing to report $75,000 in income on his state tax returns. Based on this unreported income he owed state taxes of $4,310 and unlawfully received a refund of $3,686. He thereby stole $7,996 from the NYS Department of Taxation and Finance.
Additionally, a co-conspirator has been charged, who was the owner of a construction company that had a safety registration with the DOB, allowing his company to obtain permits from DOB to perform construction work in New York City. It is alleged that since Weiss did not have the appropriate licenses with DOB to apply for the necessary permits to perform the work, he paid the co-defendant $10,000 to sign the work permit applications and insurance certificates as general contractor.
Acting District Attorney Gonzalez said, "Fernando Vanegaz should be alive today. Construction site deaths such as his are becoming all too common as builders ignore safety protocols and hire untrained workers to maximize profits. Even worse, we allege, is that in this case the builder went ahead with this illicit excavation even after the Department of Buildings explicitly prohibited it. I vow to continue investigating and prosecuting these unscrupulous builders whose practices endanger their workers and anyone near their sites."
Read the full press release here.