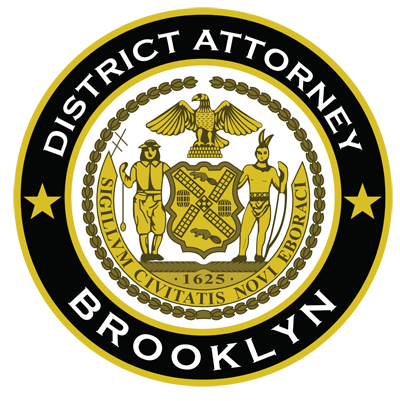 Eric Gonzalez
Acting District Attorney
Kings County
May 24, 2017
COMMUNITY PARTNER IN JUSTICE NOTIFICATION
Building Superintendent Charged with Posing as Management Agent,
Stealing Over $18,000 from Eight People Seeking Apartments
Acting Brooklyn District Attorney Eric Gonzalez today announced that a Cypress Hills man has been charged with grand larceny and scheme to defraud for posing as an employee of his building's management company and stealing over $18,000 from eight people, fraudulently collecting deposits and fees for vacant apartments which he had no authority to rent.
The Acting District Attorney said that, according to the indictment, the defendant, Ruben Almeidas, 58, a superintendent for a building located at 233 Jamaica Avenue in Cypress Hills, Brooklyn, showed vacant apartments in that building to would-be tenants, from approximately April 1, 2016, to October 30, 2016. The defendant allegedly indicated that he worked for the management company that owned the building and that he could accept deposits for the apartments.
According to the investigation, after showing a vacant apartment, the defendant would collect a deposit and "finder's fee" from a prospective tenant, even issuing receipts. The would-be tenants, however, found it impossible to move into the building, with the defendant offering a litany of excuses and reasons that the tenant could not yet move. While the tenants were unable to move in to the apartments they had paid for, the defendant is charged with keeping the fees he had already collected.
The defendant allegedly stole a total of $18,500 from eight prospective tenants, in amounts ranging from $1,850 to $3,600.
Acting District Attorney Gonzalez said, "The defendant's alleged theft and deception in this case is particularly reprehensible in light of the many challenges renters already face as they look for affordable housing in this city. We will continue to work to ensure that there is no room in Brooklyn for schemes such as this."
#
An indictment is only an accusatory instrument and is not proof of a defendant's guilt.
Read the full press release here.