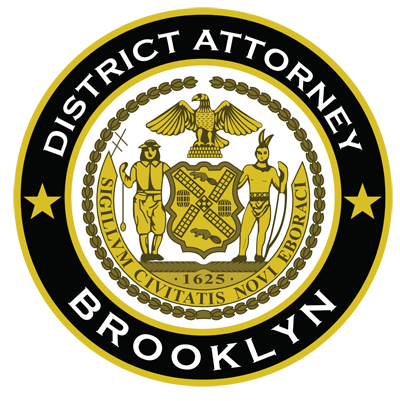 Eric Gonzalez
Acting District Attorney
Kings County
June 16, 2017
COMMUNITY PARTNER IN JUSTICE NOTIFICATION
Teen Indicted for Attempted Murder for Seriously Injuring
Police Officer by Intentionally Dragging Him with a Vehicle

Acting Brooklyn District Attorney Eric Gonzalez today announced that a 15-year-old Brooklyn teenager has been indicted for attempted murder and assault in connection with an incident that left a New York City Police Officer with life threatening injuries. The defendant allegedly sped away in a stolen car after the officer approached, and then weaved the vehicle to cause the officer, who was attempting to hang on, to be thrown off and suffer severe head trauma.
The Acting District Attorney said that on June 3, 2016, officers from the 67th Precinct responded to the corner of Tilden Avenue and East 53rd Street in East Flatbush to investigate a report of shots fired. Officer Dalsh Veve approached a black Honda Civic that was driven by the defendant, Justin Murrell, 15, of Brownsville, and had three other passengers, according to the investigation.
When Officer Veve attempted to stop the vehicle, the defendant fled with the officer holding onto the car. The evidence shows that the defendant drove up to 56 mph while weaving through the streets. The Officer was able to discharge his weapon, striking the defendant in the jaw, and was then flung from the vehicle. He suffered severe neurological injuries and remains in a coma.
The defendant faces a maximum sentence of 10 years in prison if convicted.
Acting District Attorney Gonzalez said, "The defendant in this case allegedly tried to escape during a lawful stop and, in doing so, seriously injured a dedicated police officer. This appalling and senseless criminal behavior will be prosecuted to the fullest extent because we simply won't allow anyone to put our police officers in harm's way. My thoughts and prayers are with Officer Veve and his family."
#
An indictment is only an accusatory instrument and is not proof of a defendant's guilt.
Read the full press release here.