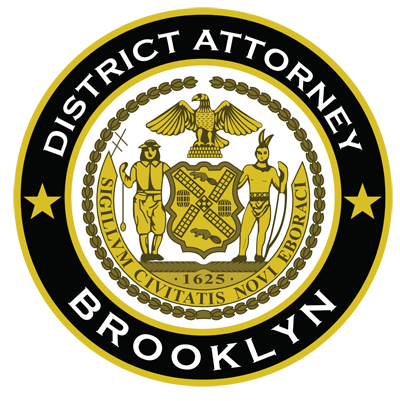 Eric Gonzalez
Acting District Attorney
Kings County
July 3, 2017
COMMUNITY PARTNER IN JUSTICE NOTIFICATION
Flatbush Man Indicted for Assault as a Hate Crime for Allegedly Beating Woman Unconscious on Subway Train
Acting Brooklyn District Attorney Eric Gonzalez announced today that a 27-year-old man has been indicted on charges of assault as a hate crime, and other offenses for allegedly punching a woman in the face and knocking her unconscious while shouting homophobic slurs on a Brooklyn-bound Q train.
The Acting District Attorney said that, according to the investigation, on May 20, 2017, at approximately 7:30 p.m., the defendant, Antoine Thomas, 27, of Flatbush, boarded a Brooklyn-bound Q train at Union Square, and sat next to the victim and her girlfriend. The defendant, it is alleged, began shouting anti-gay slurs at the victim and her female companion regarding their sexual orientation. During the train ride the defendant continued shouting at the couple, and at one point aggressively bumped into the victim when the train made a sudden stop. The defendant then allegedly punched the victim in the face as the train arrived at the Dekalb Avenue station in Downtown Brooklyn.
The defendant attempted to leave the train by walking between cars, but was arrested at the station after the conductor called the police.
Acting District Attorney Gonzalez said, "Brooklyn is a model of inclusion and diversity where bias and bigotry will not be tolerated. This defendant's alleged actions were an attack on everyone's right to be who they are, and to love whom they choose. He will now be held accountable for this alleged attack that left a woman unconscious."
#
An indictment is only an accusatory instrument and is not proof of a defendant's guilt.
Read the full press release here.