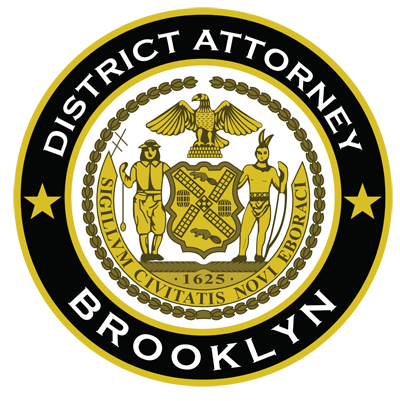 Eric Gonzalez
Acting District Attorney
Kings County
July 5, 2017
COMMUNITY PARTNER IN JUSTICE NOTIFICATION
Bedford-Stuyvesant Man Sentenced to 31 Years in Prison for Robbing
Four Women at Gunpoint in Windsor Terrace and Kensington

Acting Brooklyn District Attorney Eric Gonzalez announced today that a 31-year-old Bedford-Stuyvesant man has been sentenced to 31 years in prison for a spree of armed robberies over a nine-day period in Windsor Terrace and Kensington in 2015, during which he robbed four women at gunpoint, including one whom he pistol-whipped in the head.
In four separate incidents between August 20 and August 29, 2015, the defendant, Justin Farrow, robbed four women who were walking alone at night in Windsor Terrace and Kensington. The defendant committed all of the robberies in a similar fashion, approaching the victims – in most cases from behind – brandishing a silver handgun, stealing property and telling the victims to walk away and not look back. After each robbery, according to video surveillance, the defendant entered the Fort Hamilton Parkway subway station using a MetroCard he stole from the first victim.
During one of the robberies — of a 28-year-old woman — the defendant hit her repeatedly with the butt of his gun when she didn't immediately hand over her possessions. The victim suffered injuries to her ear, head and hand.
Acting District Attorney Gonzalez said, "For more than a week, this defendant preyed upon vulnerable women walking alone at night, robbing and terrorizing them at gunpoint. Such cowardly acts of violence have no place on the streets of Brooklyn. Today's sentence ensures that this defendant will be off of our streets and in prison for a very long time."
#
Read the full press release here.