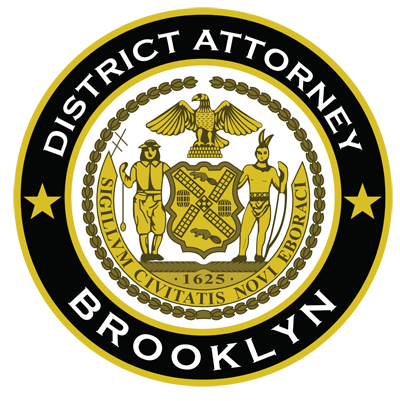 Eric Gonzalez
Acting District Attorney
Kings County
July 17, 2017
COMMUNITY PARTNER IN JUSTICE NOTIFICATION
Coney Island Man Indicted for Killing his 16-Month-Old Daughter
Acting Brooklyn District Attorney Eric Gonzalez today announced that a 19-year-old man from Coney Island has been indicted on murder, assault and other charges for causing the death of his 16-month-old daughter, Nylah Lewis. He was previously charged with assault and charges were upgraded following the child's death.
The Acting District Attorney said that, according to the investigation, the defendant, Shaquan Taylor, 19, took custody of his daughter Nylah starting on June 16, 2017. On June 18, Father's Day, he contacted the toddler's 17-year-old mother via Facebook Messenger and asked her to pick Nylah up from his West 32nd Street home.
The mother found the child unresponsive and told the defendant to call 911, but he refused, the investigation found. The mother took Nylah out of the apartment and the defendant allegedly struck her, handed the child to a bystander and continued to assault the mother, who had an order of protection against him based on a previous incident, according to the indictment. Nylah died five days later at the hospital.
When interviewed by detectives, the defendant claimed that Nylah fell from the bed. Her injuries are allegedly inconsistent with such a fall.
Acting District Attorney Gonzalez said, "This father was supposed to protect his innocent baby daughter but instead he allegedly violently and senselessly took her life and then assaulted her mother when she tried to come to her rescue. I intend to hold him fully accountable for this unspeakable crime."
#
An indictment is only an accusatory instrument and is not proof of a defendant's guilt.
Read the full press release here.