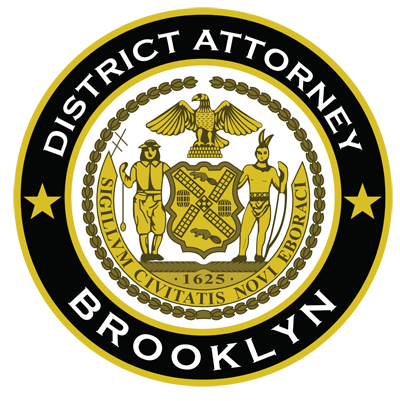 Eric Gonzalez
Acting District Attorney
Kings County
August 30, 2017
COMMUNITY PARTNER IN JUSTICE NOTIFICATION

Defendant Who Allegedly Shouted Homophobic Slurs
And Menaced Man with Knife in Subway Indicted for Hate Crimes
Acting Brooklyn District Attorney Eric Gonzalez announced today that a 72-year-old man has been indicted on charges of menacing as a hate crime, criminal possession of a weapon, and other offenses for allegedly shouting homophobic slurs at a passenger on the A train and following him after he got off at the Nostrand Avenue station.
Arnold Moody, of Flatbush, Brooklyn, was arraigned today in Brooklyn Supreme Court on an indictment in which he is charged with menacing as a hate crime, criminal possession of a weapon, aggravated harassment and related charges.
The Acting District Attorney said that, according to the investigation, on August 9, 2017, at approximately 8:50 a.m., Moody began verbally harassing and threatening the victim who boarded a Manhattan-bound A train at the Broadway Junction subway station in East New York, Brooklyn. The defendant harassed the victim by shouting homophobic slurs, such as "You're a [expletive deleted], why are you standing like that? I'm going to cut you."
The defendant continued to hurl verbal insults at the victim, and allegedly followed the victim off the train at Nostrand Avenue while brandishing a knife. Several plainclothes police officers on the subway platform saw the defendant with the knife and quickly arrested him. He is being held on bail of $15,000 bond or $10,000 cash and is due back in court on October 18, 2017.
Acting District Attorney Gonzalez said, "In Brooklyn, everyone regardless of their race, ethnicity, sexual orientation, gender or religion must be free to walk the streets and ride the subways without fear for their safety. Brooklyn's beauty and strength lies in its diversity and we will not tolerate hate crimes, of any kind."
#
An indictment is an accusatory instrument and not proof of a defendant's guilt
Read the full press release here.