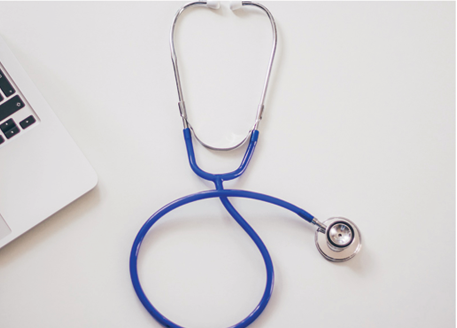 Healthcare Day
Nurses, doctors, social workers, and other medical professionals will hear from their colleagues about how to identify human trafficking within medical facilities. This three-part series will start with an overview of how to identify the signs of trafficking, continue with a discussion on developing human trafficking policies and procedures and conclude with a presentation on how to provide services to identified victims and survivors of human trafficking.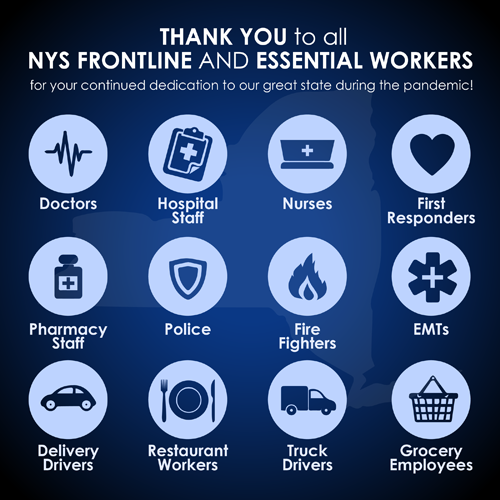 JANUARY 26, 2021
9:00am – 10:30am
Human Trafficking 101 for Medical Professionals
Human trafficking experts will provide a detailed presentation on how to identify human trafficking within medical facilities. Presenters will provide case examples, signs of labor and sex trafficking, and scenarios of intervention all focused on a medical or healthcare facility setting.

Alice Blair, New York City Health and Hospitals, New York City, NY

Alice Blair, RN, FNP- has been an employee of NYC H+H/ Kings since 1988. She began her career as a registered nurse in the Adult Emergency Department, a level 1 trauma Center. After completing her Master's degree as an advance practice nurse in 2003, she began working as a Nurse Practitioner in the Fast Track area until she took on her current role as a Senior Management Consultant – which involves coordinating of the Brooklyn Sexual Assault Response Team for the NYC Health +Hospitals. In her current role she has personally treated and supervised hundreds of victims of post–Acute Sexual Assault.  She has also testified as an expert witness for the Brooklyn District's Attorney's office over 20 times within the past 9 years.

Eva Chávez, Training and Outreach Manager, Anti-Trafficking Program, Safe Horizon, New York City, NY

Due to COVID-19, Eva is currently working remotely, conducting outreach and Human Trafficking 101 presentations, virtually. Attending varying community meetings, workshops and webinars, Eva is able to engage and educate various community organizations about human trafficking. Topics Eva covers include the anti-trafficking legal framework, the prevalence of trafficking, red flags and indicators to identifying victims of trafficking and resources available to victims. Prior to accepting her role as Training and Outreach Manager with Safe Horizon, Eva worked as an Assistant Training Technician for the NYS Office of Children and Family Services, with over 21 years of state service. Eva is a mental and spiritual wellness advocate and mentor. In 2018, she launched her organization, Tough Ladies Conquer, supporting women overcoming adversities. Eva has completed multiple races including the NYC Marathon in 2018. Eva is "Mom" of two adult children, both college graduates. 

Susy Andole, Survivor Advocate, Safe Horizon ATP Voices of Hope, New York City, NY

Susy Andole came to the United States in 2009 with a G-5 visa and worked for a UN official as a domestic worker. She worked long hours and experienced physical abuse, prevented from accessing medical care, and was forced into domestic servitude. Susy eventually escaped her trafficking with the help of friends and the Kenyan community, and was connected with a physician to treat her medical conditions. After Susy shared her story with the physician, he identified her as a victim of human trafficking and referred her to Safe Horizon's Anti-Trafficking Program (ATP). ATP provided Susy with case management and legal immigration services. Susy also received her T visa and reunited with her daughter in 2015, with assistance with ATP and the International Organization of Migration. Susy has since received her green card and is one of the leaders of Voices of Hope, the survivor leadership group at ATP. She participates in trainings and outreach, and has engaged with media opportunities for PBS and the Council on Foreign Relations.

12:00pm – 1:00pm
Implementing Human Trafficking Regulations in a Medical Facility
Presenters will discuss the 2017 Health Care Regulations law that requires healthcare facilities to design and implement human trafficking protocols. Presenters will provide examples of best practices as well as case studies of how hospitals currently implement their protocols.

Nora M. Cronin, Esq., Response to Human Trafficking Program Coordinator, New York State Office of Temporary and Disability Assistance, New York City, NY

Nora M. Cronin, Esq. oversees the Response to Human Trafficking program at the New York State Office of Temporary and Disability Assistance. Prior to this position, Nora was in Governor Andrew M. Cuomo's Office of Public Safety and was also a Senior Trial Attorney at the Kings County District Attorney's Office. Nora has also been a consultant for the American Bar Association's Rule of Law Initiative in Panama, where she instructed attorneys and police on investigative and trial techniques. Before beginning her career as an attorney, Nora was a staff writer for the Long Island Press, where she covered local political and environmental issues. Nora received her Bachelor of Arts in international affairs and philosophy cum laude from Mary Washington College and her law degree from St. John's University School of Law. In addition to her work with New York State, Nora is also an adjunct professor at the John Jay College of Criminal Justice in New York City where she teaches a graduate class on the topic of human trafficking.

Makini Chisolm-Straker, MD, MPH, Associate Professor, The Icahn School of Medicine at Mount Sinai

has served in the anti-trafficking field for over 15 years. She conducts original public health research about human trafficking. For example, Dr. Chisolm-Straker collaborated with Covenant House New Jersey to develop the first validated, labor and sex trafficking screening tool to be used for young adults experiencing homelessness. Dr. Chisolm-Straker educates clinicians on how to serve this patient population and advises and collaborates with policymakers on ethical, inclusive, person-centered anti-trafficking prevention and intervention efforts. She served on the S.O.A.R. initiative of the U.S. Department of Health and Human Services to develop a comprehensive, introductory educational program for healthcare practitioners serving patients with trafficking experience. Dr. Chisolm-Straker is interested in how primary prevention rooted in history and understanding of systems and the intersectionality of experiences lead to effective anti-trafficking action. Dr. Chisolm-Straker earned her Medical Doctorate and Bachelor of Arts in Religious Studies from Brown University in Providence, Rhode Island, and her Master of Public Health with a Certificate in Public Health and Humanitarian Aid from Columbia University in New York City.

Ellen Rosenthal, General Council, MediSys Health Network, New York City, NY

Ellen is General Counsel of the MediSys Health Network, an affiliation of community hospitals and health clinics in Queens and Brooklyn. She graduated from Columbia Law School after which she served as a sex crimes and homicide prosecutor for eight years in the office of the Manhattan District Attorney. Afterward, she spent nine years as counsel to large academic medical centers in Manhattan followed by five years at Pfizer as Vice President of Litigation.

2:00pm – 3:30pm
Providing Healthcare to Victims and Survivors of Trafficking
This session will discuss the needs of survivors and victims in a healthcare context. Presenters will discuss best practices in providing care, types of healthcare most commonly needed amongst victims and survivors, and examples of holistic care.

Dr. Santhosh Paulus, Senior Program Director Human Trafficking HEART Program, Northwell Health, Huntington, NY

Santhosh Paulus, MD is a Family Medicine physician in Huntington, NY. He has been involved in anti-trafficking initiatives since 2014 when he founded Cycling For Change (c4c), a not-for-profit that raises funds and awareness to fight human trafficking and also serves as the Senior Program Director of the Northwell Health Human Trafficking HEART Program (HT Education, Advocacy, Response & Training). He works as a Hospitalist at Huntington Hospital where he is the Site Director for Graduate Medical Education for the Family Medicine Residency and an Assistant Professor at the Zucker School of Medicine at Hofstra / Northwell. He is married, has four daughters and loves to cycle, play basketball and go kayaking.

Elisabeth Burn LMHC, Assistant Program Director, BestSelf Behavior Health

Elisabeth is a Licensed Mental Health Counselor who has specialized experience in working with traumatized individuals who have been dually diagnosed with substance use disorders and mental health disorders. Prior to her experience at BestSelf Behavioral Health, Elisabeth served as a Program Supervisor for the International Institute's Survivor Support Services where she was responsible for collaborating with the Human Trafficking Intervention HUB Court and providing direct support services to survivors identified through this court. Elisabeth holds a Bachelor's of Psychology and a Master's of Science in Community Mental Counseling from Canisius College.

Paola Martinez, Survivor Advocate, Anti-Trafficking Program, Safe Horizon

Paola Martinez is a survivor of human trafficking and has been working with Safe Horizon's Anti-Trafficking Program since 2019.