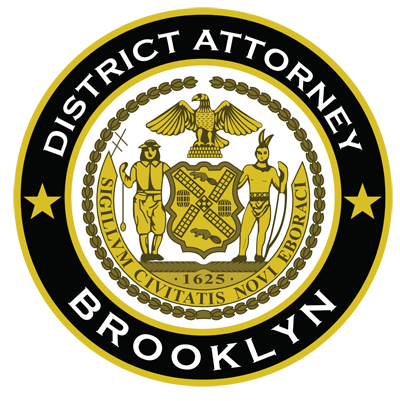 Kenneth P. Thompson
District Attorney
Kings County
June 28, 2016
COMMUNITY PARTNER IN JUSTICE NOTIFICATION
East New York Man Sentenced to 25 Years to Life in Prison
For Murder on Street Corner
Brooklyn District Attorney Ken Thompson yesterday announced that an East New York man was sentenced to 25 years to life in prison for his conviction for second-degree murder. The defendant shot a man multiple times on an East New York street corner, killing him, then led police officers on a high-speed car chase before being apprehended.
The District Attorney said that, according to trial testimony, on October 22, 2012, at approximately 10:25 p.m., the victim, Dwayne Welch, 38, of Valley Stream, NY, was sitting in his car, parked at the corner of Hemlock Street and Dumont Avenue in East New York. The defendant, Ralston Avery, 37, of East New York, got out of an SUV and began firing at the victim, who left his vehicle and tried to flee on foot. The defendant chased the victim, catching up to him at the corner of Blake Avenue and Hemlock Street, where the defendant fired an additional 14 times, hitting the victim repeatedly in the torso, before shooting him twice in the back of the head as he lay bleeding on the ground.
According to trial testimony, two police officers pursued the SUV on a high-speed chase, ending in front of the Pink Houses at 2628 Linden Boulevard. The defendant, who was in the passenger seat, and the driver, ran into the building. The officers pursued them, catching the defendant on a flight of stairs still holding an emptied handgun.
The driver of the SUV was later caught inside the building and pleaded guilty to second-degree criminal possession of a weapon. He is awaiting sentencing.
District Attorney Thompson said, "This defendant shot a man in a barbaric fashion who tried to run for his life. He's been held accountable and will now spend decades in prison for his deplorable act of violence."
#
Read the full press release here.