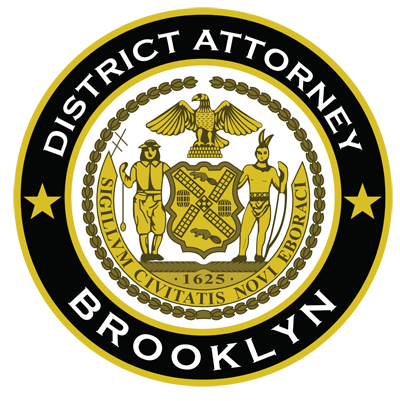 Eric Gonzalez
Acting District Attorney
Kings County
March 22, 2017
COMMUNITY PARTNER IN JUSTICE NOTIFICATION
Brooklyn Man Charged for Posing as U.S. Immigration Employee,
Stealing $5,000 from Three People Seeking Services

Acting Brooklyn District Attorney Eric Gonzalez today announced that a Brooklyn man has been charged with scheme to defraud, grand larceny and petit larceny for posing as an employee of U.S. Citizenship and Immigration Services (USCIS) and stealing $5,000 from three individuals for immigration-related services he promised but never delivered.
The Acting District Attorney said that, according to the investigation, from March to April 2015, the defendant, Israel Torres, 57, of East New York, allegedly met three people — all immigrants or with immigrant family members — and told them that he was an employee of USCIS and could help with a range of immigration-related services for a fee. In one instance, the defendant allegedly approached a woman and asked if she wanted help bringing any family members into the country. The woman allegedly paid the defendant $800 to help get her relative to the U.S. and obtain a green card. In another instance, the defendant allegedly promised a woman that he could get her husband a green card, charging her $3,200. The defendant allegedly told a third woman that he could expedite her citizenship application, for which he charged her $1,000.
In none of the instances did the defendant deliver promised services nor did he return his victims' money, save for one, to whom he gave a partial refund upon her demand. The investigation revealed that no green card application, citizenship application or related paperwork was filed with USCIS by the defendant on behalf of any of the victims or their family members, nor was the defendant employed by USCIS.
Acting District Attorney Gonzalez said, "Not only is this defendant alleged to have stolen money, he betrayed immigrants who needed help. We will not allow scammers to take advantage of the current climate of fear and confusion in the immigrant community to line their own pockets while making false promises. Now more than ever, immigrants in our city must feel safe and know that law enforcement agencies are here to protect them. I am committed to preserving that trust and to prosecuting anyone who preys upon vulnerable members of this – and any other – community in Brooklyn."
Steven Choi, Executive Director of the New York Immigration Coalition, said, "The New York Immigration Coalition commends District Attorney Gonzalez and his office for the arrest and charges against yet another unscrupulous provider of immigration services. In these terrifying times for immigrants we have seen a sharp rise in schemes that seek to prey on their fears of deportation. The Brooklyn District Attorney's office has been a tremendous ally to the New York Immigration Coalition and New York's immigrant communities for many years. They are a key member of the Protecting Immigrant New Yorkers (PINY) Task Force, and we look forward to continuing this close collaboration to ensure that our city remains a safe space for all."
#
An indictment is an accusatory instrument and not proof of a defendant's guilt.
Read the full press release here.