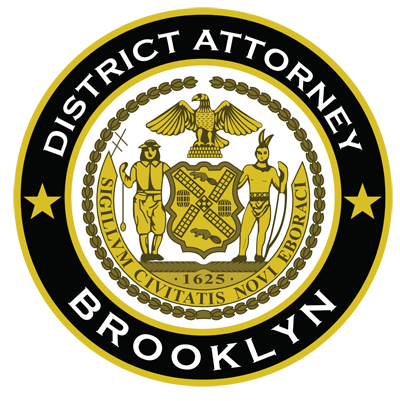 Eric Gonzalez
Acting District Attorney
Kings County
April 20, 2017
COMMUNITY PARTNER IN JUSTICE NOTIFICATION
Attorney Sentenced to Prison for Stealing Almost $600,000
From the Estate of Deceased NYC Civil Court Judge John L. Phillips, Jr.

Acting Brooklyn District Attorney Eric Gonzalez today announced that a Howard Beach attorney was sentenced to one to three years in prison for siphoning off approximately $600,000 from an estate that he was hired to represent and using the funds for his personal expenses. The stolen funds include proceeds from the sale of historic Slave Theater in Bedford-Stuyvesant.
The defendant, Frank Racano, 54, of Howard Beach, Queens, was sentenced today to one to three years in prison and required to sign a judgment order or restitution for $587,160.56 payable to the estate of John Phillips, at the request of the District Attorney's Office. Racano pleaded guilty to second-degree grand larceny in January for stealing $587,160.56 from the estate of New York City Civil Court Judge John L. Phillips, Jr., who died in 2008, unmarried, childless and without a will.
In 2010, Racano was hired by the administrator of the estate to assist in the sale of the estate's real estate holdings, which included the Slave Theater. Following the sale of the theater in February 2013, Racano proceeded to write and cash over 300 checks to himself without authorization from the estate or the Court.
Acting District Attorney Gonzalez said, "This defendant disregarded his duty to his client, stealing nearly all of the proceeds due to the estate of the beloved Hon. Judge Phillips, including from the sale of the historic Slave Theater. He's now been held accountable for his brazen theft and shameful conduct."
#
Read the full press release here.