RED HOOK COMMUNITY JUSTICE CENTER BUREAU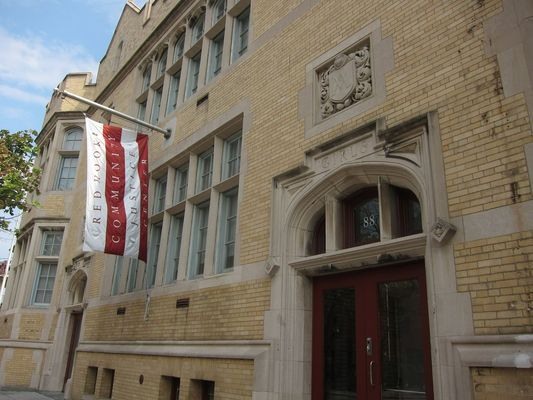 The Red Hook Community Justice Center is a community court that was created to address the unique social and judicial needs of its surrounding neighborhood — the 72nd, 76th, and 78th Precincts. The Justice Center is a collaborative effort of the Brooklyn District Attorney's Office, the Center for Court Innovation, and the Office of Court Administration.  A team of assistant district attorneys, handling about 4,000 misdemeanors each year, is specifically assigned to the Justice Center.  They have an in-depth knowledge of the community, frequently attending community meetings and participating in neighborhood events.
As a problem-solving court, the Justice Center seeks to resolve cases in ways that recompense the community, address the needs of the victim, and sometimes effectively change the defendant's behavior.  Some cases are adjudicated in a traditional prosecutorial manner and traditional sentencing is employed, but most cases result in sentences that incorporate one or more of the myriad programs and/or services available at the Justice Center. Sentences often include intensive drug or alcohol treatment, mediation, anger management classes, GED classes, youth groups, vehicular programs, and more.  The courthouse is also the hub for an array of unconventional programs that contribute to reducing fear and improving public trust in government.  These include a youth court where teenagers are trained to resolve actual cases involving their peers.  Additionally, the Justice Center has an AmeriCorps program, named the New York Juvenile Justice Corps, and a housing resource center, which provides support and information to residents with cases in housing court.
Recent Press Releases